Brokerdealer.com blog update courtesy of InvestmentNews.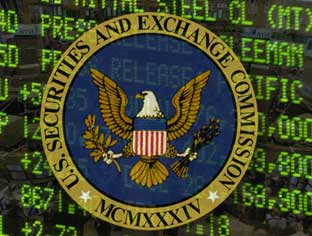 Yes, you read the title right, SEC officials are blasting the commission for turning a blind eye to fining brokerdealer firm Oppenheimer & Co. Inc. for further misconduct. As you may remember a brokerdealer.com blog from last week, Oppenheimer & Co. Inc. was fined $20 million for improper penny stock trades. The SEC said that the firm failed to prevent suspicious penny stock trading and pump-and-dump schemes. Officials are now claiming that further fines should be given to Oppenheimer due to continued misconduct. 
Two members of the Securities and Exchange Commission blasted the agency's decision to spare Oppenheimer Holdings Inc. from additional sanctions related to a recent settlement, saying regulators were turning a "blind eye" to the investment bank's pattern of misconduct.
SEC Commissioners Luis Aguilar and Kara Stein, both Democrats, said they opposed a waiver of a penalty that would have barred Oppenheimer from raising money for private firms and hedge funds after the company admitted last week to improperly selling billions of shares of penny stocks.
"These violations are just the most recent chapter in a long and unfortunate history of regulatory failures, some more significant than others, but cumulatively indicative of a wholly failed compliance culture," Mr. Aguilar and Ms. Stein wrote in a statement released Wednesday.
Their dissent is the latest example of partisan disputes at the five-member SEC over how the agency polices Wall Street. The fight over waivers stalled an earlier settlement with Bank of America Corp. and portends future difficulties for companies seeking to end enforcement cases, especially if they are repeat offenders.
Ms. Stein previously criticized a penalty waiver that benefited Royal Bank of Scotland Group Plc and fought to attach more onerous conditions to a reprieve that Bank of America obtained after settling a $16.7 billion mortgage-bond case. SEC Chair Mary Jo White, an independent, and Commissioners Daniel Gallagher and Michael Piwowar, both Republicans, voted in favor of the waiver for Oppenheimer.
The SEC has typically granted waivers to keep from punishing parts of financial companies that weren't implicated in the wrongdoing at issue.
Oppenheimer spokesman Stefan Prelog said the firm will hire "a fully independent law firm" to review its compliance procedures. The findings and recommendations will be reported to the company's independent directors, he said.
'LACKS TEETH'
Mr. Aguilar and Ms. Stein said the SEC's action "lacks teeth" because it leaves the door open to Oppenheimer hiring a law firm it already uses, which "has every incentive to be accommodating by ignoring or dismissing inadequacies in the firm's practices."
Oppenheimer admitted Jan. 27 that it failed to report red flags that its client Gibraltar Global Securities, a Bahamas-based firm, was selling penny-stock shares without being registered in the U.S. The firm acknowledged additional sales of penny stocks for a different customer that resulted in about $588,400 in commissions, according to the SEC. Oppenheimer agreed to pay $20 million to settle the case.
"The company is dedicated to putting these issues behind it through the adoption of a strong compliance infrastructure," Mr. Prelog said in the statement.
U.S. representative Maxine Waters, a California Democrat, agreed with Mr. Aguilar and Ms. Stein.
"Investors and the American public are greatly disserved when our regulators throw away valuable enforcement tools and adopt a policy of 'too-big to bar,'" Ms. Waters said in a statement, adding that said she will work with other Democratic lawmakers on legislation that "sends a strong message to the markets that wrongdoers like Oppenheimer will be sufficiently held accountable for their misdeeds."
Oppenheimer has settled at least 30 separate cases with regulators since 2005, according to Mr. Aguilar and Ms. Stein's statement. In 2010, the firm agreed to pay $31 million to investors to settle the New York Attorney General's claims it misrepresented the safety of auction-rate securities. The firm agreed in 2013 to pay $675,000 to the Financial Industry Regulatory Authority Inc. to settle claims that it charged unfair prices to customers buying municipal securities.