Newport Beach, CA & Stamford, CT –November 1, 2017 —Each year, Mischler Financial Group, Inc., the securities industry's oldest minority broker-dealer owned and operated by service-disabled veterans pledges a percentage of the firm's profits to veteran and service-disabled veteran philanthropies as part of its annual Veterans Day charitable initiative. This year, Mischler is proud to announce that Children of Fallen Patriots (CFPF) will be the recipient of the proceeds. Established in 2002, CFPF supports Gold Star families with college scholarships and educational counseling to military children who have lost a parent in the line of duty. Since its inception, CFPF has provided the runway to educational success for young men and women throughout the United States.
Dean Chamberlain, Chief Executive Officer of Mischler Financial Group stated, "Since we opened our doors nearly 25 years ago, our mission has been binary. Our business ethos is to not only serve the marketplace needs of Issuers, state and local governments and institutional investment managers with the highest degree of market proficiency and integrity, but to also share the rewards of our efforts by supporting men and women injured while defending our freedoms and the families of those who made the ultimate sacrifice." Added Chamberlain, "Thanks to the opportunities presented by our clients, we take great pride in paying forward by supporting carefully selected philanthropies throughout the year. When paying tribute to Veterans Day in particular, we believe CFPF exemplifies Gold Star recognition."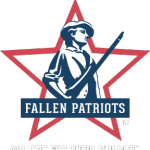 About Children of Fallen Patriots
Nearly 20,000 dependents have been left behind by troops killed in the line of duty over the last 35 years. Many surviving families struggle to make ends meet with 63% of surviving spouses making less than $50,000 per year. CFPF scholarships and financial assistance, funded by loyal donors and corporate sponsors, have assisted nearly 1000 bright and motivated students throughout their undergraduate studies. The vision of CFPF is to ensure that every child of a fallen patriot receives all necessary college funding. The organization's website is www.fallenpatriots.org

About Mischler Financial Group
Mischler Financial Group, Inc. is a federally-certified Service-Disabled Veterans Business Enterprise (SDVOSB). We provide capital markets services across primary debt and equity markets, secondary market agency-only execution within the global equities and fixed income markets, and asset management for liquid and alternative investment strategies. Clients of the firm include leading institutional investment managers, Fortune corporate treasurers and municipal officials, public plan sponsors, endowments, and foundations. The firm's website is located at http://www.mischlerfinancial.com.