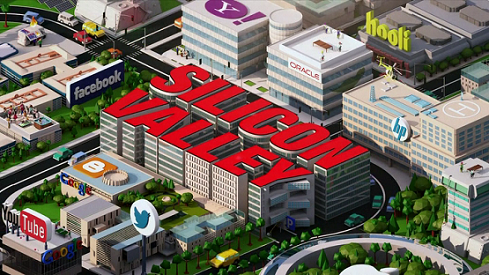 Brokerdealer.com blog update profiles the recovery of the IPO market and the effects it had on Silicon Valley companies courtesy of Venture Beat's Chris O'Brien.
Although it was a great year for IPOs, it was not necessarily a good for brokerdealers, as O'Brien explains later on, returns on IPOs in 2014 took a dramatic drop compared to returns on IPOs in 2013. Nonetheless, a strong IPO showing is projected for 2015, which could create big returns for brokerdealers in the New Year. In addition, Silicon Valley has plenty to stress as about as there wasn't a huge IPO growth made in tech industries, the surge of IPOs came from health and biotech fields.
A tech industry that had spent years waiting for a revived IPO market finally got its wish in 2014.
The overall IPO market reached a level not seen since 2000. And Silicon Valley companies rode that wave as venture-backed IPOs soared, according to year-end data from Renaissance Capital.
Within these ample gold and silver linings, there are a few clouds looming for the tech industry as well.
First, let's start with the good news. Here are the highlights from Renaissance:
The 273 IPOs in 2014 was the most since 406 IPOs in 2000.
IPOs were up 23 percent over 2013, even though there were some global scares like the Ukraine crisis and Ebola that in years past might have causes stock markets to freak out.
Money raised climbed 55 percent to $85 billion, though Alibaba accounted for $22 billion of that.
The number of venture-backed IPOs climbed to 124 this year, up from just seven in the dark economic year of 2008.
A solid pipeline and strong US economy should mean another strong IPO showing in 2015.
So, what's there to worry about amid all this rosy news?
1. Returns were down: The boom in the number of IPOs was not necessarily great for investors. Average IPO returns were only 16 percent, a big drop from the 41 percent return on IPOs in 2013. That could put a chill on IPOs in 2015 if the trend continues.
2. Tech is not king: The surge in IPOs was led by healthcare and biotech IPOs. In particular, the overall numbers were padded by the 100 healthcare IPOs in 2014, a jump from 54 the year before. Slice off that healthcare increase, which mainly included a lot of small-cap companies, and the number of IPO offerings was about the same as 2013.
3. 2014 was very good, not great, for tech: There were 55 tech IPOs in 2014, up from 45 the year before. Those IPOs raised $32 billion, though that includes Alibaba's $22 billion haul. Back that out, and you still have a nice increase from the $7.9 billion raised in 2013. But tech companies are hardly printing money. And talk of a bubble remains just plain silly.
4. China rules: This year will be remembered for the monster Alibaba IPO offering, followed by China's JD.com offering that raised $1.8 billion. Those were the only two tech companies to make the list of the year's 10 largest IPOs. And with China's Internet population more than double that of the U.S., the center of the tech world could continue its shift to Asia.
None of these things should dampen the tech industry's celebration of a solid year. But they're a good reminder that Silicon Valley shouldn't get overconfident when it comes to IPOs and think just any company with a little momentum can go public. Investors can afford to be selective.
And, really, that's probably a good thing for all of us.
For O'Brien's original article in Venture Beat, click here