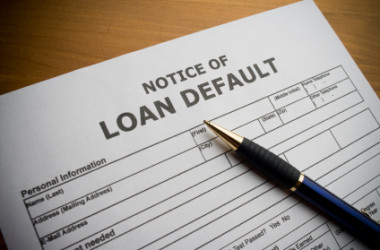 (Crains Chicago Business)-Martin Cabrera, Jr, the chairman of the Chicago Plan Commission, who's also on the city's Public Building Commission and who's also owner/founder of minority broker-dealer Cabrera Capital Markets, has been hit with a lawsuit alleging he has defaulted on a $3.3 million loan.
Martin Cabrera Jr., founder and CEO of Cabrera Capital Markets, positioned as a minority-owned broker-dealer, hasn't paid anything on the loan since March 2015 and now owes a total of $4.1 million, including accrued interest and attorney fees, according to the complaint, filed last month in Cook County Circuit Court. Cabrera, a broker-dealer that seeks to leverage their diversity profile to win contracts from cities and states that have diversity and inclusion mandates has also been subject to Finra disciplinary actions.
Cabrera, a leader in Chicago's Hispanic business community, borrowed the money from a venture led by a man named Ventura Carlos Rojas Cardona. Court documents did not state the purpose of the loan, which Cabrera took out in April 2014.
"It's unfortunate that it got this far, but it's a complicated matter, and we hope to resolve it soon," Cabrera said. He declined to comment further, saying he shouldn't discuss pending litigation.
Cabrera Capital is a financial services firm that offers investment banking and sales and trading and is often involved in underwriting government bond offerings. Martin Cabrera also is part of the well-connected group in line to manage a $248 million redevelopment of Midway International Airport.
Ventura Carlos Rojas Cardona wound up in the national news about four years ago, when it came out that he and his brother, Alberto Rojas Cardona, were major fundraisers and donors for President Barack Obama's re-election campaign. The Obama campaign returned more than $200,000 in donations from them after the New York Times reported that their brother was Juan Jose Rojas Cardona, also known as Pepe, a Mexican casino owner who had fled drug and fraud charges in the United States.
Efforts to reach Ventura Carlos Rojas Cardona directly were not successful. An attorney representing him did not return calls. Alberto Rojas Cardona, who signed the loan to Cabrera in April 2014, said he was no longer involved in that investment.
Cook County property records show that Cabrera provided the Cardona venture a $3.3 million mortgage in May on a Pilsen apartment building he owns, a sign that he may have offered the property to secure the defaulted loan.
In 2012 Mayor Rahm Emanuel appointed Cabrera chairman of the Plan Commission, a panel that reviews zoning change requests. Cabrera has served since 2011 on the board of the Public Building Commission, a city-county agency that approves public building projects. Cabrera also is past chairman of the board of the City Colleges of Chicago and a board member of Museum of Science and Industry.  Full story from Chicago Crains here