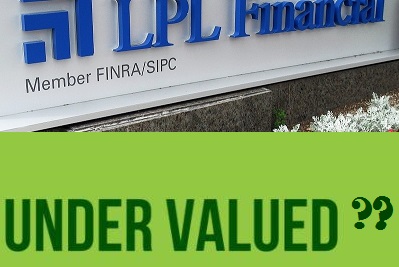 BrokerDealer.com blog update profiling activist fund manager Marcato Capital's stake in LPL Financial, the financial industry's behemoth collective of independent brokerdealers is courtesy of InvestmentNews.com.
An activist hedge fund investor on Tuesday afternoon said it had taken a 6.3% stake in LPL Financial Holdings Inc., sending the independent broker-dealer's stock price higher as the rest of the market declined.
LPL's shares are undervalued, Marcato Capital Management said in a filing with the Securities and Exchange Commission. Marcato acquired the LPL shares through various funds it controls "in the belief that the shares are undervalued and are an attractive investment."
Marcato could enter into discussions with LPL's board to discuss "strategic alternatives" for the company, including a potential for a merger or acquisition, according to the filing.
BrokerDealer.com hosts a global directory and database of brokerdealers in more than 35 countries worldwide.
"These discussions may review options for enhancing shareholder value through strategic alternatives or operational or management initiatives including, but not limited to, improving capital structure and/or capital allocation, M&A, asset allocation, and general corporate strategies," the company wrote in the filing.
The company's share price has lagged since it reached a peak of $55.37 in March 2014. Its recent low was $37.72. The stock surged almost 4% after the Marcato filing with the SEC; in early afternoon trading in New York, LPL shares were trading around $41.80. The S&P 500 was down about 1.6% on Tuesday.
ONGOING DIALOG
"LPL Financial maintains an active and ongoing dialogue with its investors and values their input as we work toward the common goal of driving stockholder value," an LPL spokesman, Brett Weinberg, said in an email.
When asked specifically about a potential merger for LPL, Mr. Weinberg declined to comment.
With close to 14,000 affiliated registered reps and investment advisers, LPL has had growing pains over the past few years. LPL has been in the spotlight recently due to its host of problems with the Financial Industry Regulatory Authority Inc., (FINRA) as well as state regulators. Two products that have caused LPL to pay fines or restitution to clients have been nontraded real estate investment trusts, a popular alternative investment, and variable annuities.
CEO Mark Casady said over the summer that LPL was near the finish line with fines and settlements stemming from securities regulators' actions.
Alex Kramm, an analyst for UBS who follows LPL, said investment firms such as Marcato focus on why companies are undervalued.
For the entire story from InvestmentNews.com, please click here