Brokerdealer.com blog post courtesy of extract from 26 September column in NYT Dealbook by Susan Antilla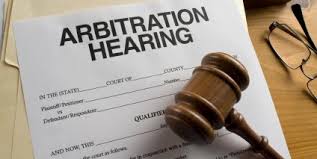 As a former stockbroker whose regulatory file included 41 customer complaints and a job termination, Kathleen J. Tarr was concerned that her reputation had been hurt by accusations that she had disputed. So, like an increasing number of brokers, she sought to have some negative information expunged from her record.
After a contentious phone hearing overseen by three arbitrators for the Financial Industry Regulatory Authority last month, Ms. Tarr received the go-ahead on Sept. 10 to have one of the complaints taken away.
Expungement hearings are not open to the public. Robert S. Banks Jr., the lawyer who represented the investor in the case, provided a copy of the recorded hearing to The New York Times, and it offers a rare window into the process of expungement requests.
Finra, which has been under increasing pressure from investor advocates to rein in arbitrators who they contend were rubber-stamping expungement requests, has been reminding arbitrators in emails and on its website that such requests should be granted only in "extraordinary" circumstances. Continue reading →