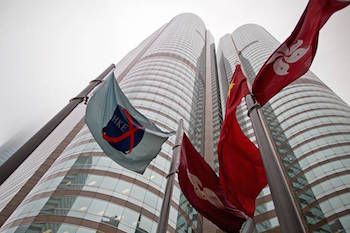 The current hot market for IPOs (initial public offerings) now finds Hong Kong surpassing New York, and merely a few ticks below front-runner Shanghai for being the hottest centers for companies selling shares in new issue underwritings, according to the WSJ.
Red Star Macalline Group Corp priced its IPO in Hong Kong at the top of the range on June 19, raising HK$7.22bn ($931.34m) for the furniture retailer-cum-shopping mall owner that has been dubbed China's answer to Ikea.
BrokerDealer.com global database of brokerdealers includes all of the leading Hong Kong-based BrokerDealer. Click here to get connected with one now. 
The offering continues Hong Kong's strong run as an IPO venue thanks to a stock-market boom. So far this year, Hong Kong ranks second globally as a venue for IPOs by value, behind Shanghai and ahead of New York, according to data from Dealogic.
The company secured US$330 million in orders from cornerstone investors, who agreed to buy and hold the shares for six months, including New York-based hedge fund Falcon Edge Capital, household appliances maker Gree Electric Appliances Inc., Shandong state-owned Asset Investment Holdings, China National Building Material and hedge fund BosValen Asset Management. It is scheduled to begin trading in Hong Kong on June 26.
If Legend's listing takes place, it would be the year's third-largest in Hong Kong after a US$4.5 billion listing by Chinese brokerage firm HTSC, better known as Huatai Securities, in May, and a US$4.1 billion IPO by GF Securities Co. in March.
To read the full article, click here.