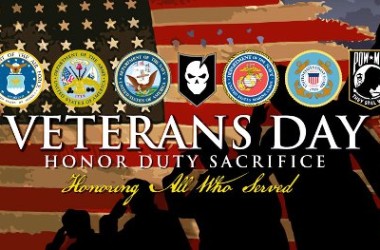 Mischler Financial Group Annual Veterans Day Month Pledge: Three Philanthropic Missions;
Securities Industry's Oldest SDV-Owned Firm Gives Back and Pays Forward
(AP Newswire) Stamford, CT & Newport Beach, CA –November 1, 2016 —Veterans Day is observed by Americans each year on November 11; the day that is dedicated to honoring and extending our gratitude to the millions of men and women who have served within the US military. At Mischler Financial Group ("Mischler"), the financial industry's oldest institutional brokerage and investment bank owned and operated by service-disabled veterans, Veterans Day is observed every day, and each November Mischler pledges a percentage of the entire month's profits to carefully-vetted charitable organizations that support veterans and their families in recognition of this national holiday.
To honor Veterans Day Month 2016, Mischler Financial Group has made a financial pledge to three separate organizations that go above and beyond the call of duty to support military veteran families and local communities. Those 501c3 organizations are Bob Woodruff Foundation, The Johnny Mac Soldiers Fund and Buildon.org.
Stated Dean Chamberlain, Chief Executive of Mischler Financial, a 20-year veteran of the securities industry and a U.S. Military Academy at West Point alumni, "There are now more than 20 million Americans who have served with integrity and honor in the US Armed Forces, yet when transitioning back to civilian roles, too many are encountering challenges as they seek higher ground. The Mischler Financial year-round philanthropic mission is dedicated to the military veteran community at large, and Veterans Day Month provides a special opportunity for our trading desk and our clients to work together to give back and pay forward to the veteran community in ways that can truly help change lives for the better."
Added Chamberlain, "This past May, we made our Memorial Day Month pledge to crowdfund campaign Veterans Education Challenge,  as we believe that advanced education is a core component to both personal and professional success. The organizations that we have pledged our Veterans Day Month support to provide equally unique runways by which veterans can further bolster their knowledge base and self-confidence, and in turn, help them to more easily target and capture opportunities as they advance forward."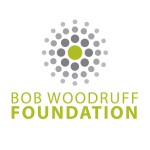 About The Bob Woodruff Foundation (501c3)
Mission Statement: Founded in 2006 by ABC News reporter Bob Woodruff and his wife Lee after Bob was hit by a roadside bomb while covering the war in Iraq. The Bob Woodruff Foundation has led an enduring call to action for people to stand up for heroes and meet the merging and long-term needs of today's veterans. To date, BWF has invested more than $33 million to find, fund and shape programs that have empowered more than 2.5 million impacted veterans, service members and their families. To learn more, visit their website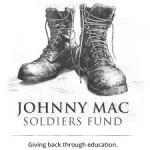 About The Johnny Mac Soldiers Fund (501c3)
Mission Statement: Committed to providing support to those most affected by the Global War on Terror. Assistance includes: College scholarships and grants; Financial aid for professional certification programs and non-degree programs; Educational career counseling and mentorship. To learn more, visit their website.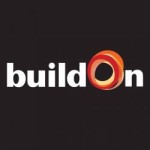 About Buildon.org (501c3)
Mission Statement: To break the cycle of poverty, illiteracy and low expectations through service learning programs in many of America's most under-resourced high schools. Buildon.org is dedicated to engaging and training high school students in the country's most challenging urban areas by providing those students with the tools to proactively advance programs that can better the quality of life for members of their communities who are in need. To learn more, visit their website.

About Mischler Financial Group Inc.
Established in 1994, Mischler Financial Group, Inc. ("Mischler") was the first broker-dealer certified as a Service-Disabled Veteran owned Business Enterprise (SDVOBE).Since that time, Mischler has become widely-recognized by Fortune corporate treasurers, public pension sponsors and the industry's leading institutional investment managers for "punching above its weight class" while serving as a boutique investment bank and conflict-free institutional brokerage. Mischler is unique among its peers for its capital markets capabilities, as well as the firm's year-round advocacy and support of veteran-centric causes. Mischler maintains offices in 8 major cities and is staffed by more than 55 securities industry veterans whose expertise extends across virtually all primary and secondary debt and equity capital market silos. In addition to traditional DCM and ECM services and secondary market best execution, Mischler administers corporate share repurchase programs for leading Fortune companies, cash management for government entities and corporations, and asset management programs for liquid and alternative investment strategies. The firm's website is www.mischlerfinancial.com
For Additional Information:
Attn: Office of the Chief Executive
Email: [email protected]