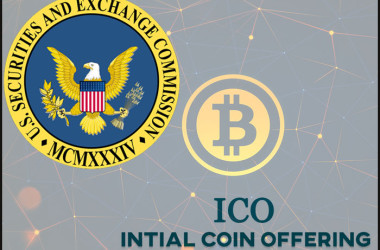 ICO Fraud Charge is the First, Certainly Not Last as Initial Coin Offerings No Longer Under Regulators' Radar
(Courtesy of RTTNews) – The Securities and Exchange Commission said Monday that its new cyber unit has obtained an emergency asset freeze to halt an Initial Coin Offering or ICO fraud.
The SEC noted that the ICO fraud, advanced by "PlexCorps" owned by a mysterious shell company known as DL Innov Inc., which is operated by Canadian resident Dominic Lacroix and Sabrinia Paradis-Royer raised up to $15 million from thousands of investors since August by falsely promising a 13-fold profit in less than a month.
These charges are the first to be filed by SEC's cyber unit, which was created in September 2017.
The SEC's complaint was filed in federal court in Brooklyn, New York. The complaint alleges that Lacroix and PlexCorps marketed and sold securities called PlexCoin on the Internet to investors in the U.S. and elsewhere by claiming that investments in PlexCoin would yield a 1,354 percent profit in less than 29 days.
Based on its filing, the SEC obtained an emergency court order to freeze the assets of PlexCorps, Lacroix, and Paradis-Royer. These charges are the first to be filed by SEC's cyber unit.
The complaint seeks permanent injunctions, disgorgement plus interest and penalties. In addition, the SEC is seeking an officer-and-director bar for Lacroix, and a bar from offering digital securities against Lacroix as well as Paradis-Royer.
Issuers of Initial Coin Offerings: Don't Get Caught Short By Failing to Follow the Spirit of Securities Regulations. Industry experts at Prospectus.com can provide sage guidance for staying inside the regulatory goal posts and prepare investor offering documents that conform with the spirit of the regulatory regimes governing ICO initiatives.
The SEC's cyber unit was created in September to focus on misconduct involving distributed ledger technology and initial coin offerings, the spread of false information through electronic and social media, and hacking as well as threats to trading platforms.
"This first Cyber Unit case hits all of the characteristics of a full-fledged cyber scam and is exactly the kind of misconduct the unit will be pursuing. We acted quickly to protect retail investors from this initial coin offering's false promises," said Robert Cohen, Chief of the Cyber Unit.
In August, the SEC's Office of Investor Education and Advocacy issued an Investor Alert warning investors about scams of companies claiming to be engaging in initial coin offerings.
BrokerDealer.com expresses thanks to RTT News for the coverage content. For the full article from RTTNews.com, please click here