Brokers and Investors
Looking for solid projects to fund? Brokers and investors will be able to navigate the Profile Section and the Deal Room and seek out projects to fund. Search our broker dealer and investor databases and network with other investment firms.
Companies
Creating a Profile with brokerdealer.com is fast and easy. Features include:
Add your contact information
Add what are you seeking or are in need of
You may upload your company documents, such as your business plan, offering memorandum (private placement memorandum), due diligence material and more. You can share your documents or protect them with a password.
And much more.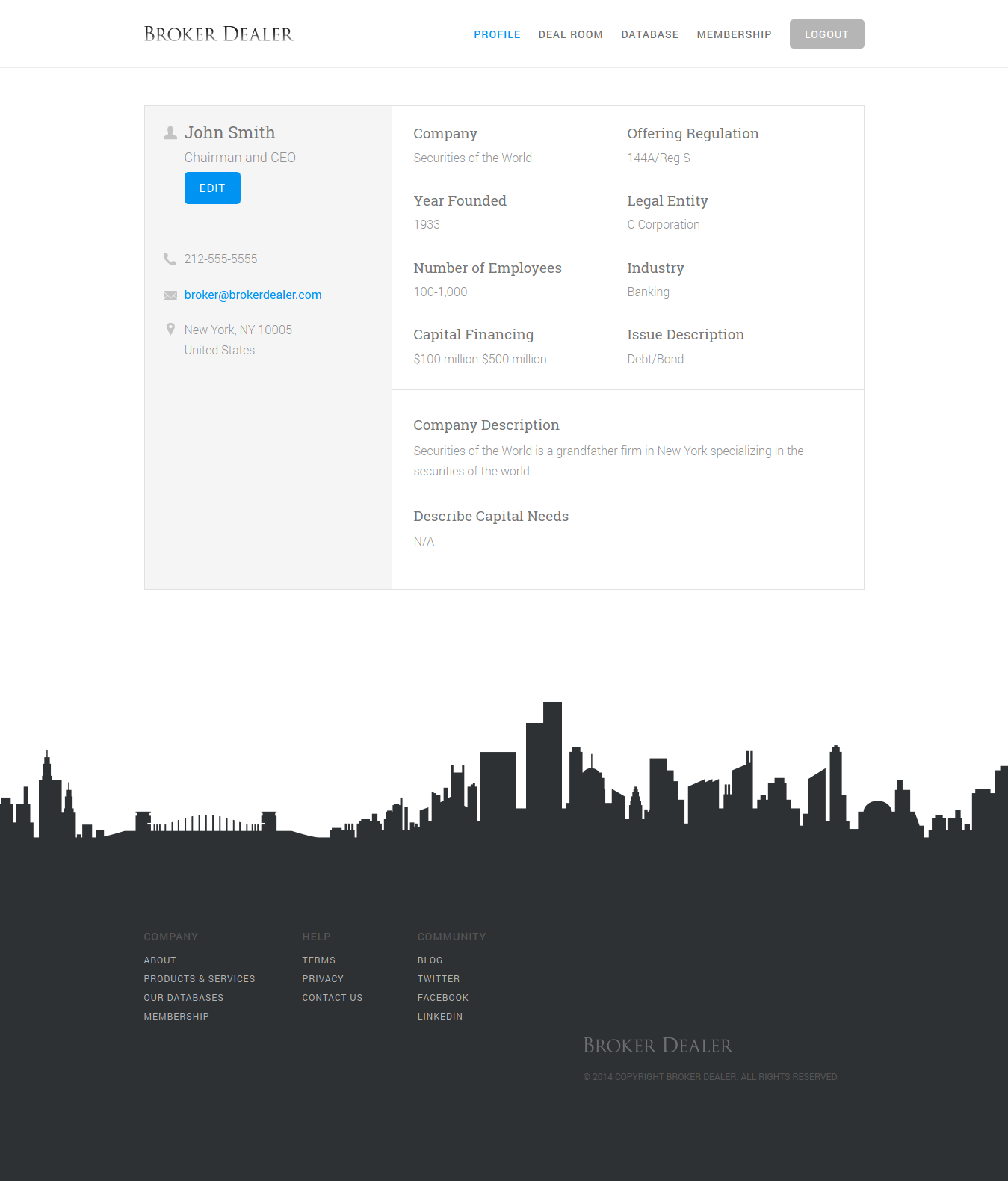 Communicate and Network
Once your profile is created feel free to begin networking within the site. You can also post in the Deal Room what you are seeking and get solid exposure for your business or project.