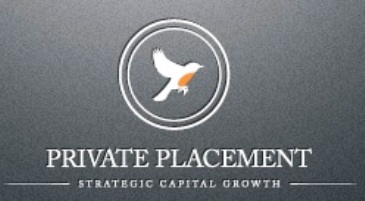 Industry Platform Adds To Full Suite of Private Placement Product and Service Offerings with Launch of New Website
(PRweb)–New York, NY–July 12 2016- PPM Services, Ltd, the global consulting firm specializing in private placement memorandum document preparation for debt and equities and business plan preparation services for start-ups, announced today that it has introduced a new suite of products and re-branded its website platform under the new domain, PPM.co. Owned and operated by parent company Broker Dealer LLC, PPM.co has also introduced new modules to its platform to support entrepreneurs and fast-growth business enterprises that are in need of documentation for Regulation A+ equity crowdfunding initiatives, Regulation D Exemptions, Eurobond and 144a bond and Regulation S offerings, EB-5, as well as CUSIP and ISIN code application services.
The updated PPM.co platform includes a newly-introduced referral service module for law firms, accounting firms and private investment brokers in need of outsourced securities offering document preparation services, as well as a recently-established investor relations and public relations service for companies in need of expert guidance and implementation of brand awareness and social media campaigns. Concurrent with the brand update, the firm has updated its Twitter account to @PPMexperts. The firm's FaceBook page is available via this link.
About PPM.co
Established in 1999, PPM.co through its predecessor entities has provided documentation preparation services and investment offering material for hundreds of start-ups, fast-growth and well-established companies in virtually every part of the free world. PPM.co maintains its corporate office in New York's Trump Building at 40 Wall Street, and regional offices staffed by a professional network of investment banking and legal consultants in Los Angeles, Austin, TX, Chicago, IL and Boston, MA, as well as London, Singapore, Hong Kong and Tel Aviv. Our expertise extends across most offering types, ranging from private placement memorandum (PPM) and business plan writing services to 144A offerings, Regulation A and Regulation A+, Regulation S (Reg S or 144a-Reg S mixtures), securities listing, Euro bond creation, IPO services, and obtaining securities identification numbers including CUSIP and ISIN (International Securities Identification Number). The firm's website is located at www.ppm.co and social media outlets Twitter via @PPMexperts and FaceBook