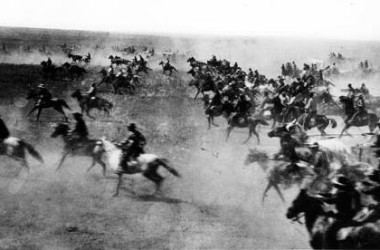 Regional and Boutique Broker-Dealers are in land grab mode for institutional execution business as the 'six-pack' aka bulge bracket firms find themselves continuously paring back staff and reducing services due to the costs associated with each part of their business pods. The small and mid-size "agency-only" equities execution firms are increasingly gaining share, yet at the same time, institutional brokerage commission schemes for equities execution remains in a downward spiral. The exception, according to a recent study by Greenwich Associates, is "the boutique firms that provide a combination of high-touch service along with high-tech execution tools will stand out among those vying for business from the investment manager community."
According to Larry Peruzzi, Managing Director and Head of International Equities for agency-only firm Mischler Financial Group, "The feedback we continue to hear from buy-side traders is consistent with the latest Greenwich Associates survey; investment managers want premium high-touch coverage from boutique BDs that can also provide best-in-class order routing and trade execution technologies." Added Peruzzi, "Large investment managers are still looking to a broker's research capabilities in the course of adding to a broker-rotation schedule, but the unbundling movement has made independent equities research, including those that have 'buy-sell-hold' recommendations, a commodity item that can be obtained away from those captive investment manager-executing broker relationships."
(Traders Magazine Aug 2 2016)– As 'bulge bracket' brokers are faced with ever tightening budgets and focusing more on their larger institution accounts, the mid- and small-size brokers are poised to snatch up those clients left without an executing broker.
The bulge firms, after years of shrinking commissions amid a unique confluence decreased trading volumes, increased technology spend and a heavier regulatory compliance burden have shed staff and cut costs to the bare bone. Thus, having to make due with smaller trading desks and providing a modicum of service expected from the top tier banks, other brokers have been able to step in and grab underserved customers. And more importantly, the commissions that come along with providing both execution and research services.
"We're definitely seeing this trend right before our eyes here," said Doug Rivelli, co-head of US equity sales and trading at Auerbach Grayson. "As the trend of unbundling commissions has taken hold on a global scale, the traditional trading desk has had to become more focused on execution quality and broker trading services and firms like us have been able to capture market share."
This phenomenon was reported also by market consultancy Greenwich Associates, who reported this week that mid-sized/regional brokers' share of commission payments from institutional U.S. equity trades is increasing.
According to Greenwich, a s recently as 2007, the nine leading bulge-bracket brokers captured 78% of commissions paid by institutional investors on trades of U.S. equities. This year, they are claiming only 60%–down a full two percentage points from 2015. Much of the lost share has flowed to mid-sized/regional dealers, which as a group now take home 28% of U.S. equity commissions, up from just 11% in 2007.
To continue reading the coverage from Traders Magazine senior editor John D'Antona, please click here