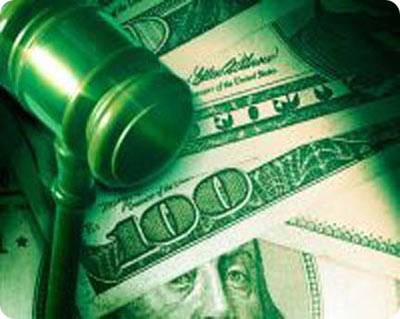 Brokerdealer.com blog update couresy Bruce Kelly of InvestmentNews from 25 February.
An independent broker-dealer, Newbridge Securities Corp., has reached an agreement to settle a class action suit costing the firm $850,000. The suit filed was filed by Newbridge clients from June 2008 to January 2013. The former clients alleged the firm price gouged clients for postage and handling on securities transactions. In addition to the class action suit, Newbridge Securities Corp., was fined $138,000 by FINRA for failing to buy and sell corporate bonds at a fair price for their customers. 
Per Investment News:
The Financial Industry Regulatory Authority Inc. fined the firm $138,000 for allegedly failing to buy and sell corporate bonds at a fair price for their customers. The firm allegedly failed to take into consideration relevant circumstances "including market conditions with respect to each bond at the time of the transaction, the expense involved and that the firm was entitled to a profit," according to Newbridge's BrokerCheck profile. The firm did not admit or deny the allegations as part of the settlement.
The firm lost $434,600 on $37.9 million in revenue in 2013, according to its most recent annual audited financial statement submitted to the Securities and Exchange Commission.
In May 2011, Finra CEO and chairman Richard Ketchum raised the issue of postal price gouging by broker-dealers in a speech to industry executives.
Postage and handling fees charged by broker-dealers ranged at the time from $3 or $4 to as high as $75 per transaction, executives said. Some firms had been inflating postage and handling fees after the financial crisis as a way to boost profits.
The issue of postage and handling costs has been hanging over Newbridge for four years. In April 2011, the Connecticut Banking Commissioner fined Newbridge $10,000, alleging that the firm charged a "handling fee" that was unrelated to actual transactional costs and that the firm failed to tell customers the fee included a profit to Newbridge, according to BrokerCheck. Finra in January 2013 fined Newbridge $50,000 over the same issue.
For the entire article from InvestmentNews, click here