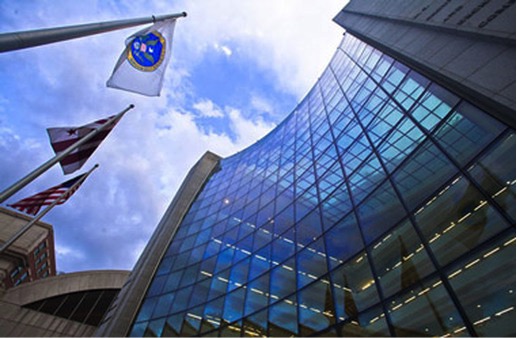 Brokerdealer.com blog update is courtesy of the law firm, Morgan Lewis.
In a record year for enforcement, the SEC brought a landmark number of cases, and FINRA imposed an exceptional level of fines and restitution.
This LawFlash highlights key U.S. Securities and Exchange Commission (the SEC or the Commission) and Financial Industry Regulatory Authority (FINRA) enforcement developments and cases regarding broker-dealers during fiscal year 2014. The full 2014 Year in Review is available here.
The SEC
There were few significant personnel changes at the SEC last year. The Commission's composition was stable in 2014 with Chair Mary Jo White continuing to lead the SEC. The other commissioners are Luis A. Aguilar, Daniel M. Gallagher, Kara M. Stein, and Michael S. Piwowar. Notable changes were made with appointments in two major SEC divisions (Stephen Luparello was named the director of the Division of Trading and Markets, and Stephanie Avakian was named the new deputy director of the Division of Enforcement). New directors were also appointed to lead the Philadelphia and Atlanta regional offices.
The enforcement statistics compiled by the SEC during fiscal year 2014 (which ran from October 1, 2013 through September 30, 2014) set several records. Other aspects of the enforcement program led the Commission to dub fiscal year 2014 "A Year of Firsts."
In fiscal year 2014, the SEC brought a record 755 cases, a figure likely boosted by the number of open investigations carried over from the prior year. Moreover, the SEC's actions resulted in a record tally of monetary sanctions being imposed against defendants and respondents.
With respect to its caseload, in what has become a trend, the SEC brought 7% fewer cases against investment advisers and investment companies—130 cases in fiscal year 2014, compared to 140 actions in fiscal year 2013. To contrast, in fiscal year 2014, the SEC reversed its downward trend from fiscal year 2013, bringing 37% moreactions against broker-dealers—166 in fiscal year 2014, compared to 121 in fiscal year 2013. Nevertheless, taken together, the SEC continues to devote significant resources to investigating regulated entities: cases in these areas have represented about 39% of the Commission's docket in each of the last two fiscal years.
After a sharp decline in 2013, the Commission brought 52 insider trading cases in fiscal year 2014, an 18% increase from fiscal year 2013, but this increased number is still lower than the fiscal year 2012 total. We will see in the coming year how changes to the legal landscape may affect the SEC's enforcement in this particular area.
FINRA
An interesting enforcement record emerged at FINRA last year. Although it instituted fewer disciplinary cases in 2014, its fines doubled from the prior year. Moreover, the amount of restitution that FINRA ordered in 2014 more than tripled the amount that had been returned to investors in 2013.
Specifically, in 2014, FINRA brought 1,397 new disciplinary actions, a noticeable decline from the 1,535 cases initiated in 2013. Along the same lines, FINRA resolved 1,110 formal actions last year; 197 fewer cases than it had in the prior year. With respect to penalties and restitution, in 2014, FINRA levied $134 million in fines (versus $60 million in 2013) and ordered $32.3 million to be paid in restitution to harmed investors (versus $9.5 million in 2013).
FINRA's use of Targeted Examination Letters seems to be declining. In 2014, FINRA posted only two letters on its website, versus three in 2013 and five in 2012. Last year's letters sought information on cybersecurity threats and order routing/execution quality. (In February 2015, FINRA published its Report on Cybersecurity Practices.)
To read the entire article from Morgan Lewis, click here.