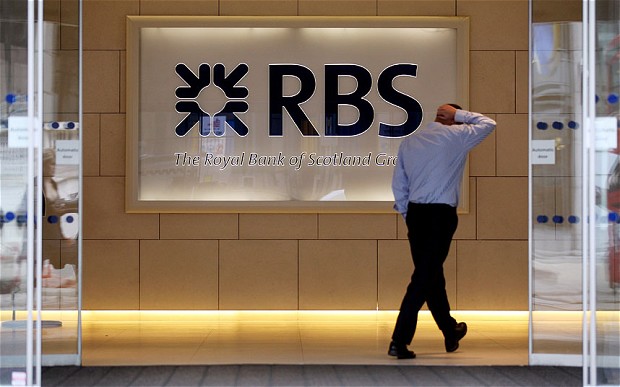 Brokerdealer.com blog update is courtesy of The Economic Times.
The Royal Bank of Scotland (RBS) with over 700 branches with most mainly in the UK and Ireland have announced massive job cuts to their investment banking division. 
Britain's state-rescued Royal Bank of Scotland will axe up to 14,000 jobs by 2019 in a retreat from investment banking, the Financial Times reported Wednesday.

The daily business newspaper, which cited people familiar with the matter, said the lender could shed as much as 80 percent of its investment banking division, which employs a total of 18,000 people.

A spokeswoman for RBS, which is about 80-percent state-owned, declined to comment on the press report.
The Edinburgh-based bank had already announced last week that it would end investment banking in the Middle East and Africa and "significantly" reduce its presence in Asia and the United States after posting its seventh successive annual loss.
Losses after tax totalled £3.47 billion ($5.40 billion, 4.74 billion euros) last year after a £4.0-billion writedown on Citizens bank, part of its US operations.

The performance was however much better than in 2013 when RBS had posted an annual net loss of almost £9.0 billion. Stripping out the writedown and other items, RBS recorded an operating profit of £3.5 billion for 2014.