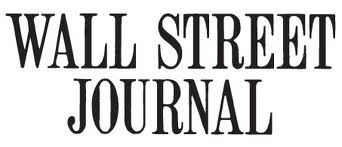 Below BrokerDealer.com blog news extract courtesy of the Wall St. Journal.
One of the biggest financial service industry IPOs of the season (as well as any other industry initial public offering of the season) is scheduled to launch on Thursday, and, as noted by the WSJ, Wall Street's biggest banks are in line for a payday of up to a billion dollars from Markit Ltd.'s share float, as they cash out part of their stakes in the financial-data firm and divvy up the underwriting fees.
The 12 financial institutions that rank among the London company's top shareholders expect to raise as much as $1.02 billion selling shares Wednesday at as much as $25 apiece, a rare bit of good news at a time of sluggish revenue, soft trading activity and regulatory scrutiny. The largest sellers are expected to be Bank of America Corp. BAC 0.00% , Citigroup Inc. C +0.29% and Deutsche Bank AG DBK.XE +0.49% , with Bank of America selling seven million shares to raise up to $176 million, according to filings.
The firm's largest holders—an employee-benefits trust, private-equity firm General Atlantic and Singapore state-owned investment company Temasek Holdings Pte Ltd.—aren't selling their shares, according to regulatory filings. The Canada Pension Plan Investment Board is considering buying $450 million worth of the shares, the filings said.
The offering, which begins trading Thursday, could give the financial-information company a $4.5 billion market value, highlighting Markit's evolution in the years since the financial crisis and investors' thirst for data on derivatives, bonds, loans and foreign-exchange markets.
"Markit started with a great idea, which was to create a central pricing service in what were at the time very rapidly growing credit markets," said Mark Beeston, a former board member and founder of financial-technology venture-capital firm Illuminate Financial Management.
At the same time, the banks that have backed Markit since its founding more than a decade ago have been jockeying for position in selling the offering to the public. The deal is expected to raise as much as $1.1 billion altogether.
The company and the banks are discussing a fee pool of about 4% on the IPO, which would amount to as much as $45 million if the deal is priced at the top of the range, people familiar with the matter said.
The banks skirmished over their roles as the IPO was in its planning stages, according to some of the people familiar with the matter.
For the full story, please click here to visit the WSJ.