BrokerDealer.com blog update courtesy of excerpts from 23 Dec story published by the WSJ, with reporting by Alexander Martin and Shibani Mahtani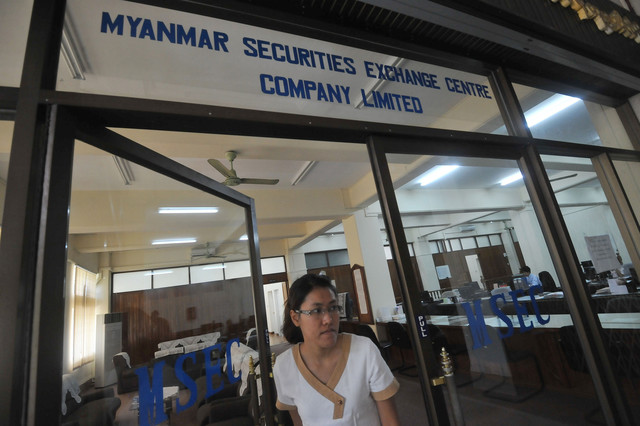 Japan's Daiwa Securities Group Inc., its research arm and Japan Exchange Group Inc. said Tuesday they signed a joint-venture agreement with Myanma Economic Bank to establish Myanmar's first-ever stock exchange in Yangon.
The deal is the latest tangible sign that plans for Yangon's stock exchange, which the government aims to have up and running by October 2015, are moving forward.
Japan Exchange Group and Daiwa Institute of Research would "continue to contribute to the development of Myanmar's capital market and the expansion and deepening of economic relations between Japan and Myanmar through the establishment of Yangon Stock Exchange," the companies and Myanmar's state-owned bank said in a joint statement.
The deal followed an agreement signed in May 2012 between Daiwa Securities and the Tokyo Stock Exchange to help set up the exchange after Myanmar began opening up the previous year following nearly five decades of military rule.
In November, the former headquarters of Myawaddy Bank in Yangon was chosen to house the stock exchange. Building renovations will be finished by June or July, according to Myanmar's deputy finance minister, Maung Maung Thein, in preparation for the exchange's launch.
Despite the progress, analysts have said they remain skeptical that the timeline for the exchange is achievable, given the multiple delays in overhauling Myanmar's once military-dominated financial system.
In a note to clients earlier this month, political risk consultancy Vriens & Partners wrote that "serious doubts remain as to whether the stock exchange will be ready to move forward" by mid-2015. The consultancy also said that "questions remain around technical know-how" required to set up the exchange.
For the entire story from the WSJ, please click here.