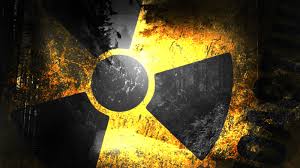 Brokerdealer.com blog update profiles an explosive IPO coming from a top China nuclear power giant, China National Nuclear Power Corp. The nuclear power giant is hoping to raise as much as $2.16 billion, making it China's largest IPO in the last five years. This IPO follows China's recent efforts to move away from coal as power source. The China Securities Regulatory Commission approved the IPO on Friday, 22, 2014, and the launch date for CNNPC's IPO is scheduled for June 2, 2015. This blog update is courtesy of the Wall Street Journal's article, "China Nuclear Firm Plans Biggest Domestic IPO in 5 Years" by Yifan Xie, with an excerpt below.
To find an international brokerdealer to help you invest in this huge new IPO, click here.
China National Nuclear Power Corp., one of the top two state nuclear-power giants, will raise as much as $2.16 billion in what is set to be the country's largest domestic initial public offering in five years.
CNNPC plans to sell up to 3.89 billion new shares, or a quarter of its total, in the sale, according to its IPO prospectus, filed to the Shanghai Stock Exchange on Monday. The offering's expected launch date is June 2.
The share float is poised to be the largest in the domestic market since China Everbright Bank Co. raised $2.6 billion in Shanghai in August 2010, according to data provided by Dealogic.
China National Nuclear Group holds a 97% stake in CNNPC. About 40% of China's total nuclear energy is generated by operators controlled by CNNPC. Excluding issuance-related fees, the firm will raise 13.4 billion yuan ($2.16 billion), according to the prospectus. CNNPC will allocate 4.18 billion yuan of the raised capital to replenish its holdings of cash, and will invest the rest in the construction of projects in Fujian, Zhejiang, Hainan and Jiangsu provinces. Citic Securities, UBS AG and China Securities are the underwriters for the deal.
To continue reading about this explosive new IPO about to hit the markets, click here.