Brokerdealer.com blog post courtesy of extract from 26 September column in NYT Dealbook by Susan Antilla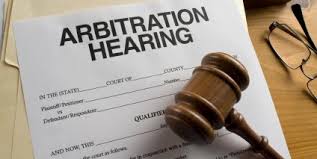 As a former stockbroker whose regulatory file included 41 customer complaints and a job termination, Kathleen J. Tarr was concerned that her reputation had been hurt by accusations that she had disputed. So, like an increasing number of brokers, she sought to have some negative information expunged from her record.
After a contentious phone hearing overseen by three arbitrators for the Financial Industry Regulatory Authority last month, Ms. Tarr received the go-ahead on Sept. 10 to have one of the complaints taken away.
Expungement hearings are not open to the public. Robert S. Banks Jr., the lawyer who represented the investor in the case, provided a copy of the recorded hearing to The New York Times, and it offers a rare window into the process of expungement requests.
Finra, which has been under increasing pressure from investor advocates to rein in arbitrators who they contend were rubber-stamping expungement requests, has been reminding arbitrators in emails and on its website that such requests should be granted only in "extraordinary" circumstances.
During a 50-minute session on Aug. 12, Ms. Tarr, who had worked for Royal Alliance Associates of Lafayette, Calif., told the panel that she found the client's allegations that she had sold unsuitable investments to be "offensive and without any basis in fact" and noted that she was the daughter and granddaughter of ministers. Her lawyer, Kasumi L. Takahashi, testified that exploitative plaintiffs' lawyers were on a campaign to drum up complaints against Ms. Tarr.
But Sandra Liebhaber, the investor who sued Ms. Tarr and later settled, was also on the conference call and was not allowed to speak. And the investor's lawyer, who did address the panel, was not allowed to question Ms. Tarr.
"I've never heard of a more egregious case," said Jason Doss, president of the Public Investors Arbitration Bar Association, a group of lawyers who represent investors in cases against brokers.
Ms. Liebhaber said she was unhappy that she could not testify but considered the broker's record so poor that "it would be an open-and-shut case," with the expungement being denied. "How could they look at her record and not think there was a problem?" Ms. Liebhaber asked.
Ms. Liebhaber was a 46-year-old customer service representative at AT&T in 2007 when she was offered an early retirement package. Ms. Tarr advised her to put her money into variable annuities and nontraded real estate investment trusts. Ms. Liebhaber became one of several dozen former AT&T employees who filed claims against Royal Alliance related to Ms. Tarr's advice.
For the full article from the NYT Dealbook, please click here.
Investors are required to agree to use private Finra arbitration when they open a brokerage account, so Ms. Liebhaber's complaint went to a three-member panel that both sides selected from a list of arbitrators. Before the hearing began, she agreed to settle.
During the discovery phase of the case, Mr. Banks had asked for copies of 38 customer complaints brought by Ms. Tarr's clients whom he believed had allegations similar to those of Ms. Liebhaber. Although Finra's rules say firms should supply those documents, Richard J. Stall Jr., the panel's chairman, denied the request, Mr. Banks said. In an email, Mr. Stall declined to comment.
In securities arbitration, whatever panel hears a case also considers any expungement request, and the investor who brought the complaint is notified and has the opportunity to be involved with the hearing. Many investors do not care at that point, but Ms. Liebhaber said she was so upset that many of her former colleagues had also lost money that she decided to take a stand.
In an interview, Ms. Tarr said that none of the 41 complaints in her file on Finra's online database, BrokerCheck, had merit and that the notation in her regulatory records that she had been terminated by Royal Alliance "was an error." Larry Mark, a spokesman for American International Group, which owns Royal Alliance, wrote in an email that "the BrokerCheck data regarding Kathy Tarr's termination of affiliation with Royal Alliance is accurate."
Of Ms. Tarr's 41 customer complaints, five have been settled, 11 have been withdrawn, dismissed or denied, and 25 are pending, according to Finra.
Ms. Tarr, who is the chief executive of an aviation computer systems company in Oxnard, Calif., said it was "possible" she might go back into the brokerage business. "I do not feel that I did anything wrong, ever," she said.