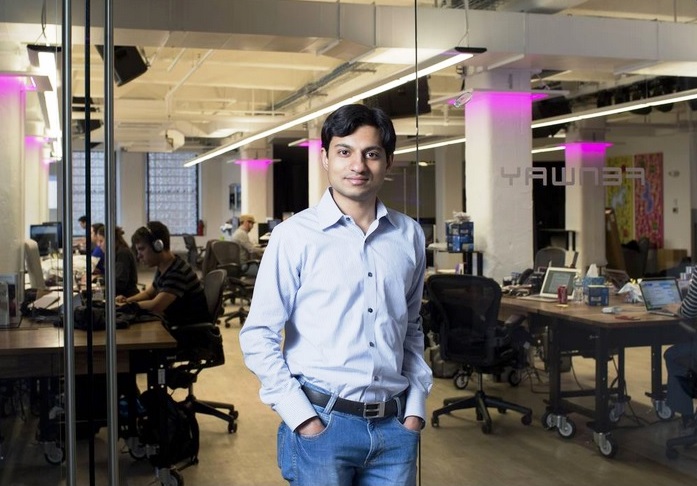 BrokerDealer.com blog profiles a new investment document approach for Startups seeking capital from angel investors and others; courtesy of 2 April coverage by WSJ's Adam Janofsky and Angus Loten "Startups Offer Unusual Reward for Investing; Simple Agreement for Future Equity aka "SAFE."
When a young Boston entrepreneur sought half-a-million dollars to launch his startup last fall, he turned his back on today's usual tactics, such as selling equity stakes or issuing convertible notes.
BrokerDealer.com global database can link you to angel investors and qualified brokerdealers
Instead, Vinayak Ranade opted to use a largely untested way for entrepreneurs to raise funds known as a Simple Agreement for Future Equity.
The agreement provided investors in Drafted Inc., Mr. Ranade's fledging, four-employee company, no equity shares, and the investors weren't categorized as creditors.
Instead, the investors who bet more than $500,000 on Drafted got a warrant entitling them to shares in the company if and when it next raises investment capital, or is acquired, or has an IPO.
And if Drafted fails? Well, then the investors will get nothing.
Drafted is still developing its product, which enables users to refer friends to online job posters while it gathers a base of early users, said Mr. Ranade, who is its founder. He ruled out raising equity because he wanted to avoid the tricky task of setting a valuation for so nascent a company.
In addition, the 27-year-old was put off by the complexity of contracts and term sheets for deals to obtain funds by issuing convertible debt. "No matter how much I learned about convertible notes, I would never know as much about them as a seasoned investor," he said.
The Simple Agreement for Future Equity is "a bit of a gimmick," said Christopher Mirabile, the managing director of Launchpad Venture Group and chairman-elect of the Angel Capital Association. The deals look attractive to startup founders because they streamline the fundraising process at the earliest stages of building a new company. But "as an investor, you're taking all the early risk without any upside." He added that shifting more risk from entrepreneurs to investors is especially dangerous when soaring startup valuations are drawing a growing number of unsophisticated investors into the market.
In some ways, the new Simple Agreements for Future Equity are similar to convertible notes, which venture capitalists have used as bridge loans in later-stage startup financing deals since the mid-1990s, according to John Coyle, a professor at the University of North Carolina School of Law. "If you were running out of cash but were preparing for a Series B round, investors in your Series A round could loan you money," using a convertible note, he said.
For the entire WSJ article, please click here