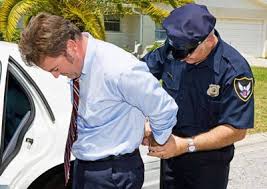 Brokerdealer.com blog update profiles the broker dealer industry's support for tougher sanctions for violations of the suitability rule. It is the industry's hope that these tougher sanctions will elevate the industry. This brokerdealer.com blog update is courtesy of InvestmentNews' article, "Brokers back regulator's tough stance on suitability" by Mark Schoeff Jr., with an excerpt below.
Brokers endorsed a move by their regulator this week to toughen sanctions for violations of the suitability rule even as they acknowledged the standard leaves room for interpretation.
The Financial Industry Regulatory Authority Inc.(FINRA) on Tuesday revised its Sanctions Guidelines, which included raising its suggested suspensions to two years from one for brokers making unsuitable recommendations. It also strongly advises possible barring of brokers and expulsion of firms for fraudulent activity.
Cracking down on suitability violations will help clients, said Jeremy Gottlieb, owner of Gottlieb Wealth Management. In reviewing investments of clients transferring to his firm, he often sees evidence that their portfolios were built on the basis of product sales rather than what is in their best interest.
To continue reading about these tougher sanctions that are being backed broker dealers everywhere, click here.