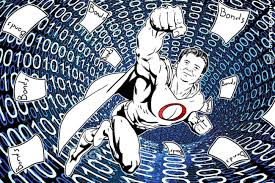 BrokerDealer.com profiles retailer Overstock.com's plan to issue the first crypto corporate bond deal using the technology that underlies cryptocurrencies such as bitcoin.
Below extract is courtesy of Finextra.com. BrokerDealer.com provides the world's database of broker-dealers registered in the US as well as a comprehensive directory of non-US brokerdealers based in 30+ countries throughout the globe.
Last Autumn, the firm acquired a 25% stake in alternative trading system (ATS) PRO Securities as part of a long-term ambition to use the core blockchain technology to create a cryptosecurity trading system, in which computer algorithms are used to trade virtual stocks issued by public companies.The company is now scouting institutional investor interest in its first digital bond issues, which is powered by Overstock.com's TØ.com technology – a name that refers to the fact that trades on the system securely settle the same day, as opposed to the T+3 convention on Wall Street."The cryptorevolution has arrived on Wall Street," says Overstock.com CEO Patrick Byrne. "We're making it official by offering the world's first cryptosecurity."According to Byrne, issuing the TIGRcub bonds on the TØ.com platform proves that cryptotechnology can facilitate transparent and secure access to capital by emerging companies. He says that a circular informing investors of the cryptobond offering was distributed on 1 June, 2015.