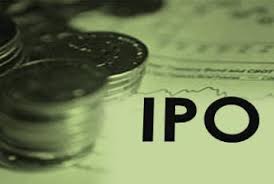 Last week brokerdealer.com's blog profiled the different practice the peer-to-peer e-commerce company, Etsy, planned to use for its own billion dollar  IPO. Now a little known New York tech company, Virtu Financial, is planning to launch its own billion dollar IPO this week that will rival Etsy's. This brokerdealer.com blog update is courtesy of Crain's New York Business's article, "The $1B-plus startup IPO coming this week that's not Etsy", below is an excerpt.
The long, cold winter has ended,and the thaw is extending to the IPO market. Etsy, Brooklyn's sentimental favorite,is making headlines with a public offering this week that could raise as much as $267 million, giving it a valuation of nearly $1.8 billion.
But another New York tech company, one that you've probably never heard of, is also going public this week—and it plans to raise more money than Etsy. Virtu Financial, a high-speed trading firm, believes investors will fork over as much as $361 million for shares that would make it worth $2.6 billion.
Hard to warm to
Virtu, founded in 2008, is not the sort of company you easily warm up to. It put off a public offering last year when the Michael Lewis book Flash Boys shone a highly unflattering light on high-speed trading. (The Wall Street Journal points out that Virtu has since allied itself with a company that doesn't hurt other investors with its trading technology and that it earned a favorable mention in the paperback edition of the book.)
Etsy, meanwhile, has made news with an IPO strategy that has been described variously as handcrafted and artisanal. It is spreading the wealth around among smaller investors by putting a cap of $2,500 on the amount of stock that retail in-vestors can buy.
To continue read this article from Crain's New York Business, click here.