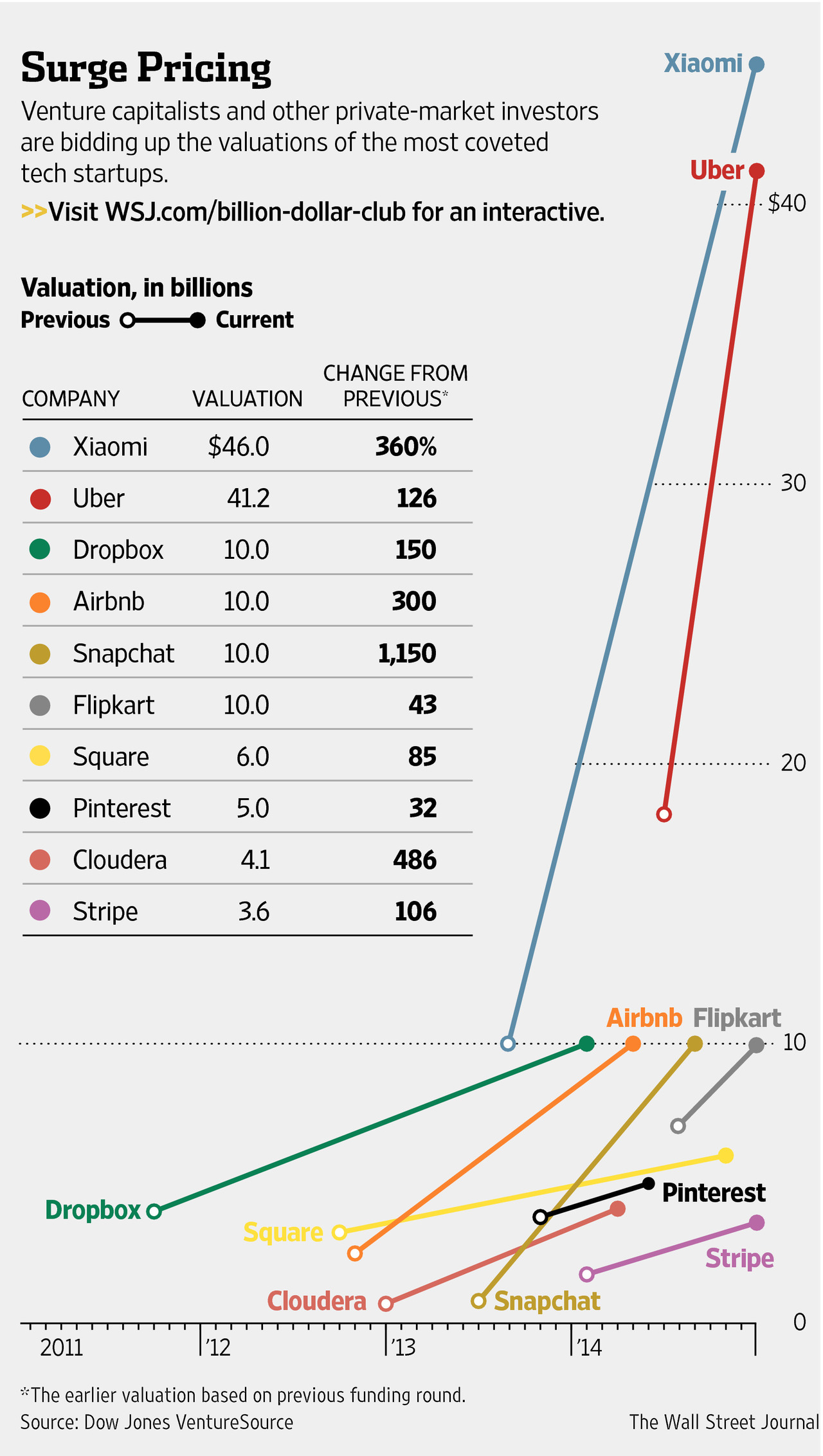 Brokerdealer.com blog update courtesy of extracts from 29 Dec edition of the Wall Street Journal, with reporting by Evelyn M. Rusli
As brokerdealers, investment bankers, institutional investors and entrepreneurs "close the books" on 2014, all will agree this has been a remarkable year in which "billion dollar valuations" have seemingly been the norm. Most notably, technological start-ups have enjoyed increasing valuations with each subsequent round of financing from private equity and venture capital firms, albeit many financial industry professionals are wondering whether those valuations can carry over when these private companies embark on initial public offerings (IPOs).
While "Wall Street" protagonist Gordon Gekko coined the phrase "Greed is Good!," the Broker-Dealers mantra for 2014 was "Funding is Fun!"
Below please find highlights of the WSJ article.
Chinese smartphone maker Xiaomi Corp. is now officially the world's most valuable tech startup, worth $46 billion—the exclamation point on a year of extraordinary valuations. Continue reading →