Brokerdealer.com Blog update courtesy of Investment News.
FINRA, Financial Industry Regulatory Authority, fined 10 banks on Thursday for total of $43.5 million for promising positive analyst coverage after initial public offering.
Citigroup Inc. and Goldman Sachs Group Inc. were among 10 banks fined for failing to shield analysts from pressure to promote stocks a decade after a U.S. crackdown sought to end Wall Street conflicts of interest.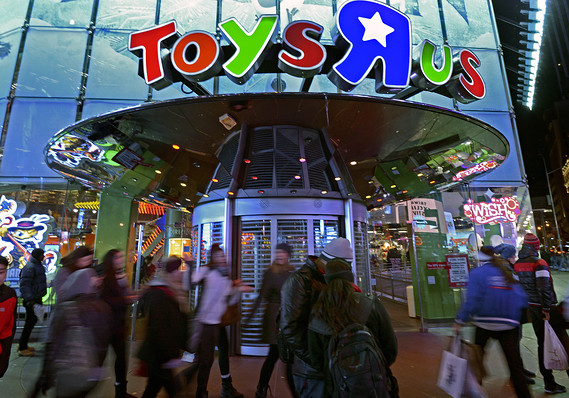 The investment banks promised favorable research to Toys "R" Us Inc.
and its private-equity owners in 2010 to win roles in its initial public offering, the Financial Industry Regulatory Authority said Thursday in a statement. The regulator fined the firms a total of $43.5 million, faulting them for "implicitly or explicitly" making promises that their analysts would give positive coverage. Six of the 10 firms didn't have adequate supervisory procedures to prevent the practice.
Citigroup, Goldman Sachs, Credit Suisse Group AG, Barclays Plc and JPMorgan Chase & Co. were fined $5 million each. Deutsche Bank AG, Bank of America Corp., Morgan Stanley and Wells Fargo & Co. will pay $4 million. Needham & Co. will pay $2.5 million. The firms didn't admit or deny wrongdoing, according to FINRA.
"The firms' rush to assure the issuer and its sponsors that research was in sync with the pitch being made by their investment bankers caused them to overstep the prohibitions against analyst solicitation and the promise of favorable research," Brad Bennett, FINRA's chief of enforcement, said in the statement.
FINRA said Thursday that Toys "R" Us and its owners demanded that analysts and bankers agree on valuation. For example, the owners told Barclays that they were interviewing analysts "after having been burned" on other deals in which they learned too late about analysts' negative sentiments, according to FINRA.
Brokerdealer.com offers many databases full of brokerdealers who choose to abide by the rules of FINRA and you can find them here.
For the entire article from Investment News, click here.