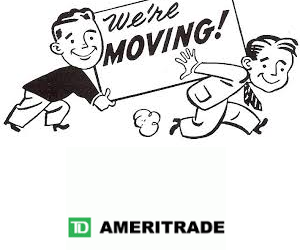 (Bloomberg) – TD Ameritrade Holding Corp. will move its share listing to the Nasdaq Stock Market from the New York Stock Exchange.
The online brokerdealer expects to begin trading on Nasdaq Inc.'s stock exchange on Dec. 14 under its ticker symbol, AMTD, the company said in a release Tuesday.
"We regularly review our many business relationships, and moving our shares to Nasdaq is the right thing for our business at this point in time," Fred Tomczyk, outgoing chief executive officer of TD Ameritrade, said in a statement. Kim Hillyer, a spokeswoman for TD Ameritrade, declined to elaborate on what led to the decision to move the shares from Intercontinental Exchange Inc.-owned NYSE to Nasdaq.
BrokerDealer.com maintains the global financial industry's most comprehensive database of broker-dealers operating in more than 30 countries worldwide
The listing change comes as Tomczyk announced he will retire on Sept. 30. He will be succeeded by Tim Hockey, head of Canadian banking and wealth management at Toronto-Dominion Bank, which owns about 40 percent of TD Ameritrade, according to data compiled by Bloomberg. Before taking over Tomczyk's role, Hockey will become President of TD Ameritrade on Jan. 2, the company said.