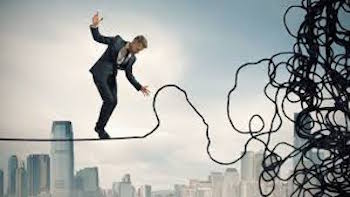 The Financial Industry Regulatory Authority said Monday that it fined Morgan Stanley Smith Barney LLC and Scottrade Inc. a combined $950,000 for insufficient supervisory systems to monitor the transmittal of customer funds to third-party accounts.
Morgan Stanley was fined $650,000 after Finra found that, from October 2008 to June 2013, three registered representatives in two different branch offices converted a total of about $500,000 from 13 customers by creating fraudulent wire transfer orders and branch checks from the customers' accounts to third-party accounts. Supervisory failures allowed the conversions to go undetected, Finra said.
Scottrade, which was fined $300,000, didn't obtain customer confirmations for third-party wire transfers of between $200,000 and $500,000 from October 2011 to October 2013, according to Finra. The agency alleged Scottrade processed transfers totaling about $880 million during that period.
Morgan Stanley, which has around 16,000 brokers and advisers, and Scottrade, which has around 2,000 registered brokers, agreed to the sanctions without admitting or denying the charges.
A spokesman for Scottrade, Whitney Ellis, said in a statement that the firm has resolved the issue after updating its procedures in 2013 and improving the notification process for third-party transfers.
A representative for Scottrade said clients now receive multiple notifications of pending wire transfers, and the appropriate supervisory procedures are in place.