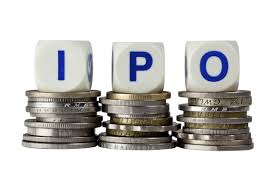 Brokerdealer.com blog update profiles the 5 IPOs that are suppose to launch this week. With 2 IPOs being tech IPOs, the total for this week's launches could be close to $1 billion. This update is courtesy of Renaissance Capital with excerpts below, highlighting each of the IPOs.
To get in on the IPO action yourself, find a brokerdealer to work with you and your needs. 
Black Knight Financial Services (BKFS) is the leading provider of automated solutions for mortgage servicing and originations. Spun out of Fidelity National Finance (NYSE: FNF), Black Knight's platform is used by the top 25 US mortgage servicers and 23 of the 25 largest US mortgage originators. The company's dominant market position only encourages more customers to use its platform to mitigate mortgage risk.
Shopify (SHOP) is this week's high-growth IPO. Backed by Bessemer, First Mark and Insight Venture Partners, the company has more than doubled revenue in each of the last 2 years, and sales rose 109% in the 1Q15. The SaaS provider targets 10 million small and medium businesses trying to manage online stores. 
Baozun (BZUN) is the leading provider of brand e-commerce solutions in China with a 20% market share. Backed by Alibaba (BABA), Goldman Sachs and others, it operates in the $4 billion outsourced Chinese e-commerce solutions industry, which is expected to grow at about a 55% CAGR through 2017. It has attracted blue-chip customers like Nike and Microsoft while rapidly growing transaction volumes on its platform. However, investors should be conscious of Baozun's relatively high customer concentration current lack of positive free cash flow.
Press Ganey (PGND) operates in the nearly-$4 billion market for improving patient satisfaction at health care organizations. LBO'd by Vestar Capital Partners in 2008 for a reported $675 million, the company benefits from incentives under the Affordable Care Act that drive health care to become more consumer-focused. Press Ganey has established itself as the market leader in surveying patients, but also pitches its ability to leverage patient data into an analytics platform that recommends hospital best practices.
Community Healthcare Trust (CHCT) is a newly-formed REIT targeting an initial portfolio of 35 health care-focused properties, including non-urban clinics and surgery centers. Aside from its relatively high initial yield of 7.5%, investors may be betting that CEO Timothy Wallace will leverage his public company experience as former co-founder and EVP of Healthcare Realty Trust (NYSE: HR).
To read Renaissance Capital's complete coverage on this week's IPO, click here