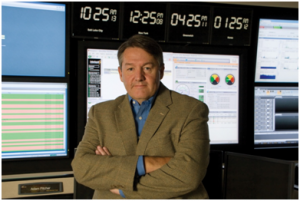 As the crowdfund movement picks up more steam thanks to the recent update from the US Securities and Exchange Commission, the broker-dealer community is paying close attention to what could be a big pay day.  One BrokerDealer leading the crowdfund bandwagon is Seed Equity Ventures, led by finance industry veteran Todd Crosland.
In a recent Forbes.com profile, CEO Crosland talks about his broker dealer, which is already operating and doing crowdfunding type equity raises under the SEC's Regulation D 506(c) rules for general solicitations, says, " I believe the SEC passing Title III will be a watershed event for both startups and investors. Startups and the general investing public will be forever changed."
BrokerDealer.com is the global directory of broker-dealers; the firm's database covers brokerdealers operating in more than 30 countries across the free world.
Seed Equity Ventures is a registered broker dealer with the U.S. Securities and Exchange Commission and is a member of both FINRA and SIPC. Seed Equity Ventures provides investment banking services to startups and growth companies from around the world.
The Forbes piece by Devin Thorpe was excerpted by the curators at crowdfund industry search portal, RaiseMoney.com; here's the link