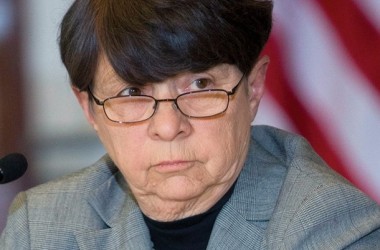 SEC Chairwoman Mary Jo White says slow pace for instituting new fiduciary mandates for brokerdealers and registered investment advisors is because "the SEC wants to avoid unintended consequences and 'get it right.'
10 November (InvestmentNews.com)- Securities and Exchange Commission Chairwoman Mary Jo White said Tuesday that agency staff is "full-out" working on a proposal to raise standards for retail investment advice, but that it would take time to "get it right."
BrokerDealer.com is home to the largest global database/directory of brokerdealers operating in more than 30 countries across the free world.
A primary reason for the slow pace is that the SEC wants to avoid unintended consequences, Ms. White told the audience at the Securities Industry and Financial Markets Association annual conference in Washington.
"If at the end of the day, you are depriving retail investors of reliable, reasonably priced advice, you will not have succeeded, obviously, in your purpose," she said.
Ms. White's comments echo those the industry makes when it criticizes the Labor Department best-interests rule for advice on retirement accounts, which is on its way toward finalization.
"It is a reminder that hopefully the DOL will reconsider [its proposal] due to the complexity of the issue," Ira Hammerman, SIFMA executive vice president and general counsel, said in an interview. "The DOL should re-propose what they're contemplating so that all interested parties can get one more look at what the DOL thinks the solution is."
In the five years since the Dodd-Frank financial reform law gave the SEC authority to promulgate a rule that would require all retail investment advice to be given in the best interests of the client, the SEC has not made discernable progress.
"We will move on it as expeditiously as we can," Ms. White said. "We must get it right and really take into account the complexities and impact. But we're very full-out focused on it."
In March, Ms. White told a SIFMA conference she wants the SEC to move ahead on a fiduciary rule. At Tuesday's SIFMA meeting, she declined to give a timeline, but said crafting a proposal could be a protracted process.
"It's not a short, quick, uncomplicated rulemaking," she said.
In addition to a fiduciary duty rule, the SEC is working on a rule that would allow adviser examinations by third-party organizations.
In a meeting with reporters on the sidelines of the conference, Ms. White said the agency is further ahead on the exam rule than the fiduciary rule, but "it's going to take time to do them right."
Due in part to the timing of an SEC rule, an advocate for the DOL rule said the agency should proceed independently.
"Nothing that Chair White said today provides any justification for the DOL's delaying or reconsidering its efforts," said Barbara Roper, director of investor protection at the Consumer Federation of America. "They need to finalize the rule."
For the full story from InvestmentNews Daily, please click here