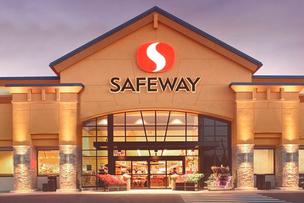 Brokerdealer.com blog update profiles rumors surrounding grocery store chain, Safeway, and the possibility of the chain going public just months after being purchased by AB Acquisition. AB Acquisition took Safeway private and merged it with merged it with Boise, Idaho's grocery store chain, Albertsons, which AB Acquisition purchased in 2006. The company has been rumored to hire investment bankers to plan an IPO, the company's spokesman said that the company does not"comment on rumors." This brokerdealer.com blog update is courtesy of the San Fransico Chronicle's Kathleen Pender and her article "Just taken private, Safeway may go public again this year: report" with an excerpt below. 
Talk about quick flips: The company that took Safeway private just three months ago is already planning to take it public again this year, according to a CNBC report quoting unidentified sources. If true, it would be Safeway's third initial public offering.
The report said that AB Acquisition, the holding company that operates Safeway and Albertsons, has hired investment bankers to plan an IPO.
In a deal that closed Jan. 30, an investor group led by private equity firm Cerberus Capital Management bought the Pleasanton grocery chain and merged it with Boise, Idaho's Albertsons, which it had purchased in 2006.
Private equity firms typically buy public companies and restructure them, which often involves selling or closing underperforming divisions, then resell them to another company or have a fresh IPO. The process typically takes years, not months.
An IPO would almost certainly include both Safeway and Albertsons, which operate as a combined company even though their grocery stores maintain separate names. Cerberus has made many changes at Albertsons including closing and selling many stores and selling off the underlying real estate. It hasn't had time to do much at Safeway, other than laying off headquarters employees.
To continue reading about the possibility of a Safeway IPO, click here.