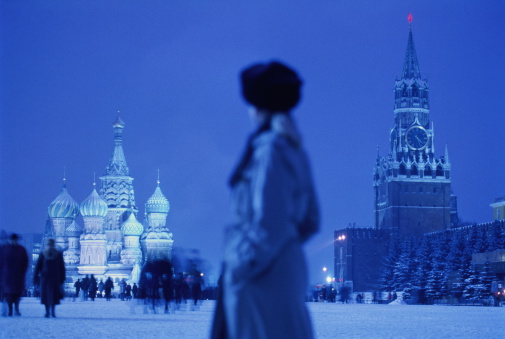 Brokerdealer.com blog update is courtesy of The Wall Street Journal's Bradley Hope.
As part of the membership to Brokerdealer.com, members have free access to an investor database that offers access to many different types of investors including hedge funds. When picking your next investor, whether it be on a national or international level, be sure to pick an investor who you can trust and won't lose all of the company's assets like the Russian hedge fund, Blackfield Capital CJSC recently experienced.
Blackfield Capital CJSC was one of Moscow's hottest hedge funds, hosting glitzy parties and embarking on ambitious plans to expand to the U.S.
The firm's founder in 2013 even rented a Manhattan apartment for a record-setting price, according to a real-estate broker, and instructed his U.S. staff to buy a $300,000 sports car.
Now, the founder is missing, allegedly along with all of the firm's assets, according to former employees, in an international mystery that has captivated Moscow's investment community.
The firm's employees didn't know anything was amiss until mid-October, when three men charged into Blackfield's offices in an upscale complex along the Moscow River in central Moscow, said people who were there.
The men, who didn't identify themselves, said they were looking for Blackfield's 29-year-old founder, , according to the people who were there.
But Mr. Karapetyan wasn't in the office that day or the next, when senior executives explained to the staff of about 50 that there was no longer any money to pay their salaries, said one former senior executive and ex-employees. The executives disclosed that all the money in the company accounts—some $20 million, including investor cash—was also missing, they said. It couldn't be determined whether investors were from Russia or other countries.
"Our CEO just…disappeared," said Sergey Grebenkin, one of the firm's software developers, in an interview.
Efforts to reach Mr. Karapetyan by phone, email and through associates and friends weren't successful. Other senior executives didn't respond to requests for comment.
Mr. Karapetyan hasn't been accused of any wrongdoing. It couldn't be determined whether the firm was still operating.
Interviews with more than a dozen former employees and executives at rival investment firms in Russia, as well as documents from the U.S., Russia and the U.K., provide a look at the firm's demise.
Blackfield was launched in 2009 with plans to be on the cutting edge of modern markets. The firm focused on algorithmic trading, or the use of statistical analysis to detect patterns in the markets, on the Moscow Stock Exchange. By 2013, Blackfield traded as much as 2% of futures and options contracts on the Moscow exchange some days, according to former employees and rival firms. Several former employees said Mr. Karapetyan told them the firm once managed as much as $300 million.
For Hope's entire Wall Street Journal article, click here.