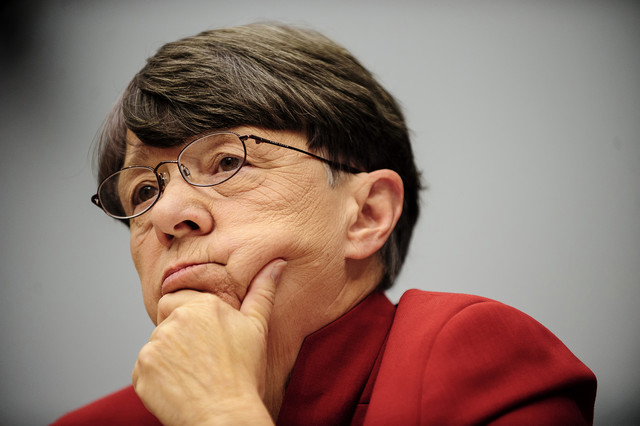 BrokerDealer.com blog update profiling behind-the-scenes posturing as to whether the SEC might impose a new standard that imposes the concept of "fiduciary obligation" on brokerdealers is courtesy of extract from March 17 New York Times "SEC Chief May Toughen Rules For Brokers." Below is the snapshot with credit to NYT reporter MICHAEL J. de la MERCED
The chairwoman of the Securities and Exchange Commission announced on Tuesday that she planned to explore setting a higher standard for brokers in dispensing investment advice, putting the agency in the middle of a potential fight between the Obama administration and the financial industry.
Speaking at a conference hosted by the Securities Industry and Financial Markets Association, one of Wall Street's main trade groups, the chairwoman, Mary Jo White, expressed her personal support for setting up a so-called uniform standard of fiduciary duty.
Such a move would hold stockbrokers and brokerdealers to a fiduciary duty standard, under which they must put their clients' interests ahead of their own. Registered investment advisers already fall under that higher bar, while brokers follow a looser "suitability" standard that requires them only to mind customers' needs and appetite for financial risk.
"I believe the S.E.C. has an obligation" to create a uniform standard, Ms. White told the association's conference.
Ms. White's comments were her first public thoughts on the matter, coming months after the chairwoman promised to outline her position on the issue.
The S.E.C. has the authority — but no obligation — to create the new standard, thanks to a provision in the Dodd-Frank financial regulation overhaul. The Obama administration backed a similar initiative by the Labor Department to create a higher standard for brokers who oversee retirement investments.
A new standard from the commission would carry more weight, however, since it would encompass all brokers and not just those who oversee retirement accounts.
Behind the call for a tougher standard is concern that loose rules have potentially cost consumers billions of dollars each year. A memo from the White House that surfaced in January estimated that investors lost between $8 billion and $17 billion from their I.R.A.s last year because of a lack of protections.
To read the entire NYT story, please click here.