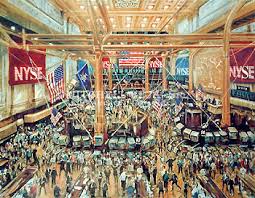 Brokerdealer.com blog update below is courtesy of the NY Post, the Rupert Murdoch-owned publication best known for incendiary headlines and its "Page 6″ gossip column. The veracity of this story by reporter John Aidan Byrne is therefore yet-to-be confirmed by any officials of NYSE owner InterContinental Exchange.* (Editor note: as of 08.40 ET, the NYSE did issue a statement: "This story is completely unfounded and simply not true."
The New York Stock Exchange is back in play — and it may be sold lock, "stock" and building as soon as next year, The Post has learned.
Big Board owner Intercontinental Exchange (ICE) is laying the groundwork. The latest all-out drive to make it more profitable, powered by better and faster technology — and a regulatory overhaul to regain market share — is pure window dressing, according to analysts and knowledgeable exchange watchers.
This window-dressing could presage the once unthinkable: the closure of the Big Board's iconic trading floor.
"There is only one move, and that is a sale or spinoff of the NYSE," said Jim Osman, chief executive of the Edge Consulting Group in London, a research firm that specializes in spinoffs and special situations.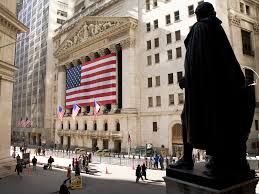 Osman, speaking to The Post in the wake of the NYSE's latest plans to slash trading fees and punch high-speed competitors and dark pools in the gut, said the rationale made sense now that ICE has divested most of its stake in Euronext.
The Atlanta-based ICE, led by Jeffrey Sprecher, retained the prized international derivatives portion of Euro-next. That prompted Osman to conclude the next step could see it parting company with the Big Board's equities franchise in lower Manhattan.
"We believe post-divestiture of the European business, it might now look to divest NYSE — the cash equities exchange — considering the fact that its core interest area [is] the [London International Financial Futures and Options Exchange] business that provides a duopoly for ICE in the European derivatives market along with [rival] Deutsche Boerse's Eurex platform," according to Osman.
Despite efforts to fortify the NYSE's struggling stock-trading business, Osman's view gained traction last week. The exchange's latest multimillion-dollar renovation to spruce up its famous neoclassical building fronted by Corinthian columns is also seen as more pre-sale window dressing.
For the full story from the NY Post, please click here.