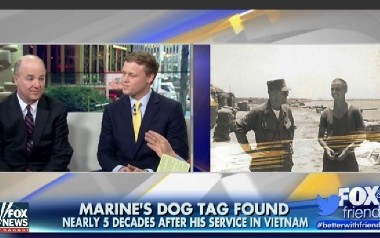 BNY Mellon 'Gets It' and Also Gives It Back.
(MarketsMuse.com)-With close-on $29Trillion in deposits and $1.3Trillion in AUM, BNY Mellon (NYSE:BK), the oldest bank in the U.S. is not just the country's biggest, it ranks as one of the world's biggest banks. Hundreds of financial industry professionals now working across the financial markets ecosystem are alumni of BNY Mellon, long-recognized as the top training ground for those who aspire to long-term professional careers within financial services.
While many "BNY" alum (including MarketsMuse senior editor) fondly recall an on-boarding process in which mentors made humorous reference to Alexander Hamilton's orders to his top executives immediately prior to his ill-fated duel with Aaron Burr ("Don't do anything until I return.."), most followers of BNY Mellon know that its culture is driven by perseverance and a focus to make sure no stone be left un-turned in the course of overcoming a challenge. In that spirit, a young, London-based BNY Mellon exec by the name of Charlie Thompson, a former professional Rugby star who cashed-in his sports career in favor of banking, deserves a hero's award for re-uniting an industry colleague and highly-decorated Vietnam War hero and currently Managing Director, Public Finance for minority broker-dealer Mischler Financial Group with an invaluable piece of his personal history.
While Thompson was on holiday last year touring Vietnam, he came across a souvenir hut whose items included a set of US military dog-tags and  purchased them with the goal of hopefully tracking down the owner and returning them. It turns out those dog-tags had been lost nearly 48 years ago by former US Marine Infantry Officer Rick Tilghman, who while serving in Southeast Asia, was awarded not one, but two Purple Hearts and The Bronze Star (with Valor).