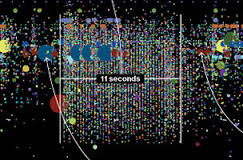 BrokerDealer.com blog update profiles the latest shoe to drop as both the US Securities & Exchange Commission (SEC) and Finra contemplate regulatory changes that could require firms engaged in high-frequency trading aka HFT to become registered brokerdealers. Below is excerpt of coverage from FT.com
US regulators have moved to close a loophole that allows some high-frequency trading firms that trade equities away from regulated exchanges to operate with light supervision.
The Securities and Exchange Commission on Wednesday proposed requiring proprietary traders to become members of the Financial Industry Regulatory Authority, a markets regulator.
The change would give authorities greater oversight for the day-to-day operations and recordkeeping for many high-speed traders and electronic market makers who dominate much of trading on US equity markets.
"Today's proposed rules would close a regulatory gap by extending oversight to a significant portion of off-exchange trading," said SEC chair Mary Jo White.
It is the first move by the US regulator to tighten monitoring of high-speed electronic traders, which aim to profit from rapid-fire moves in the market, following intense scrutiny on the industry a year ago. Flash Boys, a book by author Michael Lewis, alleged that high-frequency traders were among the beneficiaries to a market structure that was "rigged". That led to calls for greater oversight of HFTs and off-exchange trading which had been building as equity trading increasingly moved to venues outside the traditional exchanges.
The SEC's proposal would amend a rule that exempts certain brokers and dealers from membership in a national securities association. The existing rule reflected practices more than two decades ago, when equity markets were dominated by floor-based exchanges which could more easily regulate all of their members' trading activity.
That world has largely disappeared as the emergence of high-speed technology and alternative trading venueshas helped usher in a new breed of proprietary traders that dominate trading. Although some have registered as broker-dealers at Finra, such as RGM Securities, Quantlab Securities and Tradebot Systems, there are also many that have not.
To read the entire story from FT, click here