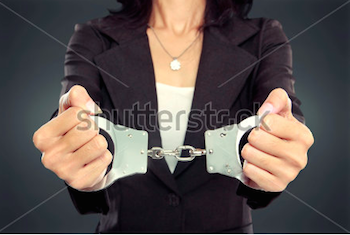 BrokerDealer.com profiles what could be called a "Muni Day Massacre" as the SEC just announced settlement with 36 municipal bond underwriting firms – for a total of $9.3 million– for offerings which they disclosed under the MCDC had compliance violations. The SEC sweep scooped up several MWBE-certified firms, including Siebert Brandford Shank & Co., LLC, which was fined $240,000 and Chicago-based Loop Capital Markets, LLC was fined $60,000.
Here is the official press release from the SEC:
June 18 2015–The Securities and Exchange Commission today announced enforcement actions against 36 municipal underwriting firms for violations in municipal bond offerings. The cases are the first brought against underwriters under the Municipalities Continuing Disclosure Cooperation (MCDC) Initiative, a voluntary self-reporting program targeting material misstatements and omissions in municipal bond offering documents.
"The MCDC initiative has already resulted in significant improvements to the municipal securities market, including heightened awareness of issuers' disclosure obligations and enhanced disclosure policies and procedures," said SEC Chair Mary Jo White.  "This ongoing enforcement initiative will continue to bring lasting changes to the municipal securities markets for the benefit of investors."
In today's actions, the SEC alleged that between 2010 and 2014 the 36 firms violated federal securities laws by selling municipal bonds using offering documents that contained materially false statements or omissions about the bond issuers' compliance with continuing disclosure obligations.  The underwriting firms also allegedly failed to conduct adequate due diligence to identify the misstatements and omissions before offering and selling the bonds to their
"The settlements announced today reflect these underwriters' cooperation in self-reporting their own misconduct and agreeing to improve their procedures going forward," said LeeAnn Ghazil Gaunt, Chief of the Enforcement Division's Municipal Securities and Public Pensions Unit.   "Because these 36 firms underwrite a substantial portion of the country's municipal bonds each year, we expect a large number of bondholders will benefit from the resulting improvements in due diligence and disclosure."
As still remains customary within the wacky regulatory scheme in which the SEC deals with broker-dealers, the 36 firms did not admit or deny the findings, but agreed to cease and desist from such violations in the future.  Under the terms of the MCDC initiative, they will pay civil penalties based on the number and size of the fraudulent offerings identified, up to a cap based on the size of the firm.  The maximum penalty imposed is $500,000.  In addition, each firm agreed to retain an independent consultant to review its policies and procedures on due diligence for municipal securities underwriting. 
The MCDC initiative, which is continuing, is being coordinated by Kevin Guerrero of the Enforcement Division's Municipal Securities and Public Pensions Unit.  *  *  *
Link to the SEC's orders and penalty amounts:
The Baker Group, LP – $250,000
B.C. Ziegler and Company – $250,000
Benchmark Securities, LLC – $100,000
Bernardi Securities, Inc. – $100,000
BMO Capital Markets GKST Inc. – $250,000
BNY Mellon Capital Markets, LLC – $120,000
BOSC, Inc. – $250,000
Central States Capital Markets, LLC – $60,000
Citigroup Global Markets Inc. – $500,000
City Securities Corporation – $250,000
Davenport & Company LLC – $80,000
Dougherty & Co. LLC – $250,000
First National Capital Markets, Inc. – $100,000
George K. Baum & Company – $250,000
Goldman, Sachs & Co. – $500,000
Hutchinson, Shockey, Erley & Co. – $220,000
J.P. Morgan Securities LLC – $500,000
L.J. Hart and Company – $100,000
Loop Capital Markets, LLC – $60,000
Martin Nelson & Co., Inc. – $100,000
Merchant Capital, L.L.C. – $100,000
Merrill Lynch, Pierce, Fenner & Smith Incorporated – $500,000
Morgan Stanley & Co. LLC – $500,000
The Northern Trust Company – $60,000
Oppenheimer & Co. Inc. – $400,000
Piper Jaffray & Co. – $500,000
Raymond James & Associates, Inc. – $500,000
RBC Capital Markets, LLC – $500,000
Robert W. Baird & Co. Incorporated – $500,000
Siebert Brandford Shank & Co., LLC  – $240,000
Smith Hayes Financial Services Corporation – $40,000
Stephens Inc. – $400,000
Sterne, Agee & Leach, Inc. – $80,000
Stifel, Nicolaus & Company, Inc. – $500,000
Wells Nelson & Associates, LLC – $100,000
William Blair & Co., L.L.C. – $80,000