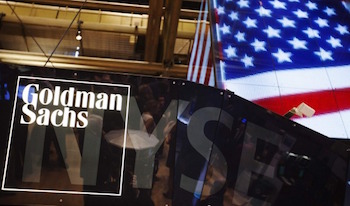 The world's most famous brokerdealer and investment bank is breaking from its long tradition of serving only the biggest with the most bucks and according to the NYT, is plotting to launch an online consumer lending business. 
Soon, Goldman will offer loans online to both consumers and to small businesses as it looks to tap into a marketplace worth nearly $850 billion. The new unit will offer the loans through a website or an app — functioning like a virtual bank in one of the oldest companies on Wall Street. Without the costs of bank branches and tellers, Goldman can lend the money at lower interest rates while still making a profit. The company hopes to be ready to make its first loans next year.
It's a big change for Goldman's business model — before, the only people who could obtain a loan from the bank were its high-net-worth clients.
Goldman can establish a consumer lending business now because it converted from being an investment bank into a bank holding company during the financial crisis.  It also allowed Goldman the opportunity to interact more directly with consumers.
Goldman Sachs did not comment when asked about their business plan explored by this New York Times' story.