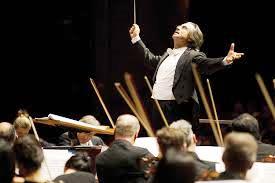 BrokerDealer.com blog update is courtesy of coverage from MarketsMuse.com Tech Talk and profiles the latest from Symphony, the brokerdealer-backed financial communications program that is looking to make the Bloomberg terminals (or at least their most-used messaging application) mute.
This David v. Goliath type battle pitting well-backed upstarts against the ubiquitous Bloomberg LP could become a trend among other aspiring fintech, trading system and specialty financial data providers and terminals  when considering last week's snafu that, for a few hours, rendered the Bloomberg LP terminal farm "tradus interruptus" across the globe (albeit, the fix was made prior to the opening bell of US markets.)
As spotted first by of all places, the NY Post, "Tom Glocer, former CEO of Thomson Reuters and a managing partner of Angelic Ventures, is joining Symphony's board of directors, according to a person directly familiar with the company's plans (according to the NY Post)."
Symphony, which received a $66 million investment last year from 15 financial companies has been seen as a viable alternative to the $24,000-a-year Bloomberg terminal.
The company's backers include a who's who of Wall Street financial companies: Bank of America Merrill Lynch, BNY Mellon, BlackRock, Citadel, Citi, Credit Suisse, Deutsche Bank, Goldman Sachs, HSBC, Jefferies, JPMorgan, Maverick, Morgan Stanley, Nomura and Wells Fargo.
Last fall, these companies contributed $66M to finance Symphony, and using that money, purchased Perzo, a company that was building a secure communications platform. After the purchase, they named Perzo founder David Gurle as Symphony CEO.
In addition to providing encrypted chat services, Symphony doesn't store any communications as a third party, and allows a bank's compliance officers to stop chats from leaving the company — an increasingly important factor for banks who are seeing chat records in court papers.
The addition of Glocer is only the latest of alum of the news and financial data company to join Symphony.
David Gurle, Symphony's founder and CEO, was global head of collaborative services at Thomson Reuters, and worked on the company's chat tool, according to the company's Web site.
In addition to Gurle, there's Eran Barak, Symphony's global head of business operations, and Koray Oztekin and Ann Demirtjis, who do product management, according to the company's Web site.
At least four other Symphony employees in business development have formerly worked at Thomson Reuters, according to LinkedIn.
Symphony is already in wide use at Goldman Sachs, which led the round of funding last year. The service is expected to be broadly rolled out to Wall Street by July.