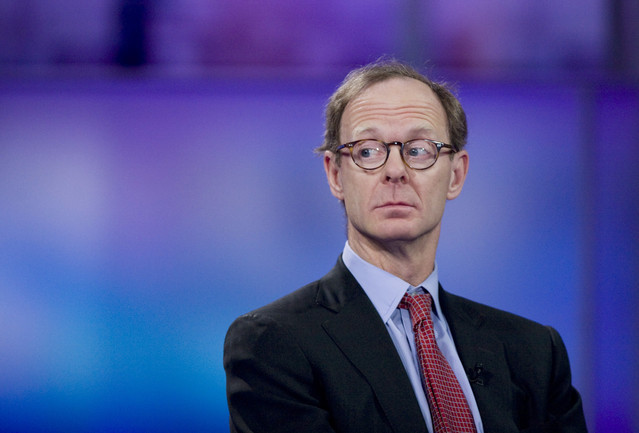 Brokerdealer.com update courtesy of Sarah Kraouse and Shasha Dai from The Wall Street Journal.
The private-equity-firm J.C. Flowers & Co has worked continuously to find ways that allow that allows the company to work on client deals and recently secured a brokerdealer license for the company.
Private-equity-firm J.C. Flowers & Co is eyeing opportunities in mergers and acquisitions advisory work, securing U.S. regulatory approval that allows the company to work on client deals.
The firm, founded by former Goldman Sachs Group Inc., M&A banker J. Christopher Flowers in 1998, has registered an entity as a broker dealer with the Financial Industry Regulatory Authority.
The recently-secured broker dealer license will allow Mr. Flowers and other executives at the firm to perform advisory work for their clients on an "ad-hoc" basis, according to a person familiar with the matter. The move allows executives to advise clients at their request and does not represent a push into a new business line, two people familiar with the matter said.
The new broker dealer, J.C. Flowers Securities Co. LLC, is authorized to work on investment advisory services and private placements, according to Finra documents. James Christopher Flowers is listed as the owner of 75% or more of the firm.
J.C. Flowers Securities Co. will likely work on mandates that J.C. Flowers & Co., the buyout arm, would not invest in, thereby mitigating potential conflicts of interest, one of the people added.
Since starting J.C. Flowers & Co. in the late 1990s, Flowers has at times been asked to look at potential deals by clients, perform due diligence and provide advice, said one of the people. This move formalizes that work.
The former Goldman Sachs partner spent two decades at the U.S. bank, where he started working on M&A in 1979.
At the height of the financial crisis in 2008, Mr. Flowers helped to advise Bank of America on its purchase of Merrill Lynch. Ken Lewis, then-chairman and chief executive of Bank of America, said at the time that Mr. Flowers, who had invested heavily in the financial services industry and considered a potential joint bid for Lehman Brothers, "had looked at the marks very comprehensively, so this allowed us to have him and his team as an adviser, and just update the information they had".
The decision to pursue broker dealer status comes at the end of a strong year for M&A, with the global deal volume surpassing $3 trillion for the first time since 2007, according to Dealogic.
But M&A advisory work has at times proved rocky terrain for private-equity firms to navigate because of the potential for conflicts of interests.
In October, Blackstone announced plans to spin off its financial advisory business, merging it with ex-Morgan Stanley banker Paul Taubman's independent firm PJT Partners. At the time, the alternatives giant said it had not been able to grow the advisory unit "out of concern for potential conflicts".
For the original story from The Wall Street Journal, click here.