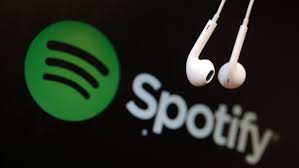 As rumors continue to circulate about whether or not Spotify, a commercial music streaming company, will launch an IPO later this year, more and more seem to believe that they will launch as they make large changes to their services.  Originally from Sweden, Spotify,  is available in 58 countries and is currently the leading provider of streaming music by subscription. It offers millions of songs in two versions: free with advertising, and an all-access paid version that in most countries costs about $10 a month. Spotify currently has around 60 million users around the world, 15 million of which pay. As for now Spotify hasn't announced plans for an IPO and refuses to comment on the matter but most speculators think it is in our near future. This brokerdealer.com blog update profiles the new services Spotify is adding that could help boost the company for an IPO. This update is courtesy of The New York Post's article, "Spotify launching video, news services ahead of IPO" by  Claire Atkinson, with an excerpt below.
Let's go to the video, Spotify's chief exec says.
The world's biggest audio music streamer, with 60 million active users, said Wednesday it decided to broaden its offering, in part to capitalize on Americans' long commutes, Spotify's CEO told The Post in a private interview.
"A lot of Americans are sitting in their cars for a long time," explained CEO Daniel Ek, who was in New York to announce at a press conference a slew of new business initiatives with the help of Tiësto, D'Angelo and Questlove.
"Tens of millions had connected to Spotify via Bluetooth but they still didn't play music their entire drive," said Ek, adding that heavy Spotify users wanted news, weather, traffic and podcasts, too, so he approached content providers about what they could offer.
The streaming music giant wants to expand its user base in advance of a much-hyped IPO, looking to take on the likes of Snapchat, YouTube and Facebook with a collection of video clips.
To continue reading about the changes in services for Spotify as they could soon launch an IPO, click here.