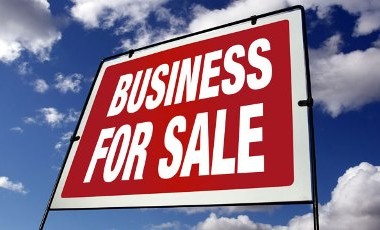 A glut of independent brokerdealers (IBDs) for sale is creating a buyer's market, putting pressure on prices across the independent broker-dealer space.
While no "Black Friday Sale" signs are expected to appear (that's right, Black Friday is a negative in the world of Wall Street), according to coverage from InvestmentNews.com, coupled with a further investigation by the curators at BrokerDealer.com, prices for IBDs are going lower, not higher; creating opportunities for new entrants and headaches for rumored sellers that include Cetera Financial Group.
(InvestmentNews.com) November 25 A glut of independent broker-dealer firms (IBDs) for sale is creating a buyer's market for independent broker-dealers that could put pressure on the prices sellers are able to attract.
Firms for sale include Cetera Financial Group, AIG Adviser Group and Next Financial Group, which collectively represent 15 individual broker-dealers and more than 15,000 registered representatives and advisers.
BrokerDealer.com maintains the world's largest directory of broker-dealers in more than three dozen countries and a robust database of those interested in buying or selling broker-dealers
"There is a higher number of potential opportunities than we have ever seen before," said Richard Lampen, president and chief executive of Ladenburg Thalmann Financial Services, which has completed five broker-dealer acquisitions since 2007. "The $64,000 question is, how many deals are going to get done?"
"With so many potential sellers in the market, and rumors of more sellers, I'm curious to see how the market-clearing process will work," Mr. Lampen said. "There are some willing buyers, but is there a price that's going to work?"
Mr. Lampen said sellers are going to have a reality check when it comes to offers their properties are likely to attract. He said the industry has put behind it the outsized valuations of independent broker-dealers used in acquisitions by RCS Capital Corp., a brokerage holding company that one-time real estate mogul Nicholas Schorsch put together in a flurry of acquisitions between 2013 and 2014.
"Some sellers still think it's 2014, and Nick Schorsch price expectations are out there," Mr. Lampen said. "But it's hard to imagine any one overpaying at this stage in the process."
CETERA TOPS THE LIST
The largest of the firms reportedly in play is Cetera Financial Group, the network that Mr. Schorsch put together. It is made up of 10 broker-dealers with about 9,500 reps and advisers. Larry Roth, the CEO of Cetera and its parent company, RCS Capital, told advisers on a conference call recently that a half dozen companies had shown interest in the firm and that a new owner or significant private-equity investor would be in place by year-end.
The full story from InvestmentNews.com is here