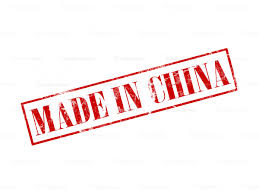 With July 4 finding Americans celebrating Independence Day, BrokerDealer.com blog spotlights U.S. agency-brokerage Rosenblatt Securities' now offering its U.S. institutional clients access into the Chinese equity market. Reporting courtesy of TradersMagazine.com
As reported by TradersMag John D'Antona, Rosenblatt Securities and SinoPac Securities have signed an exclusive agreement to bring Greater-China research, corporate-access, trading and banking services to North America.
BrokerDealer.com provides the most comprehensive  global database of broker-dealers based in more than 30 countries throughout the world
"This collaboration agreement is consistent with SinoPac's broader strategy of developing further business opportunities for clients abroad, particularly in the US, and is another major step in expanding our international product offering and capabilities," said Jerry Jiang, senior executive vice president and head of the Institutional Business Group of SinoPac Securities.
Rosenblatt's foreign—research chaperoning efforts originally focused on leading African and Middle Eastern brokers, such as Attijari Intermediation in Morocco, CardinalStone Partners in Nigeria, Global Investment House in Kuwait and Old Mutual Securities in Kenya. With the addition of SinoPac's coverage, between Rosenblatt's proprietary research and that of its chaperoning partners, Rosenblatt clients now have access to dozens of analysts in sixteen developed, emerging and frontier markets covering nearly 500 companies.
For the full story, please click here