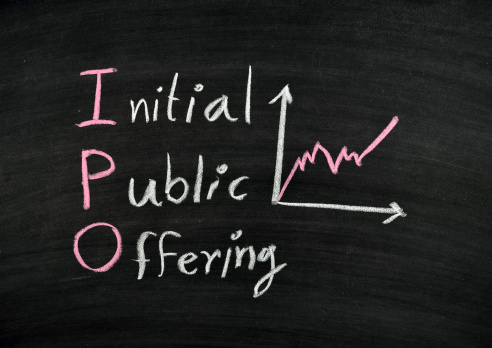 The brokerdealer.com blog update has been profiling hot IPOs over the past few weeks as the US market has been on fire with IPOs after poor IPO performance at the beginning of the year. Some market experts believe that the week of IPOs that are still to come will help boost IPO ETFs like the Renaissance IPO ETF (IPO) and First Trust US IPO Index Fund (FPX). This brokerdealer.com blog update is courtesy of Zacks Equity Research article, "A Flurry of IPOs Might Lift IPO ETF"
The U.S. IPO space, which was subdued at the start of 2015, looks to be on fire this week. As per Renaissance Capital, as many as 14 companies are slated to go public this week. This makes the week starting from May 4 the 'busiest week' of 2015 so far, per 247wallst.com.

Investors should note that after a massive run last year, the IPO market cooled down considerably in the first quarter of 2015. Per Renaissance, 34 IPOs raised $5.4 billion in capital, making Q1 of 2015 the most inactive per IPO tally since 1Q of 2013. Also, the proceeds from

IPO were the least since 3Q of 2011. Only, the health care sector managed to tread water in the gloomy U.S. IPO market. 
Rising rate worries, a strong greenback and later a moderation in U.S. growth have probably raised concerns over the space. However, with the Fed repeatedly hinting at a delayed rate hike, the space has now bucked up.
Renaissance Capital's IPO schedule indicated that the following companies are making a public market debut this week. These are Tallgrass Energy GP LP, Adaptimmune Therapeutics, International Market Centers, Commercial Credit, Bojangles, Collegium Pharmaceutical, aTyr Pharma, CoLucid Pharmaceuticals, Klox Technologies, MultiVir, Gelesis, Anterios, HTG Molecular Diagnostics and OpGen.
To get in on any of these IPOs that are about to launch find a brokerdealer here. 
To continue reading about upcoming IPOs and the effective they will have an IPO ETFs, click here.