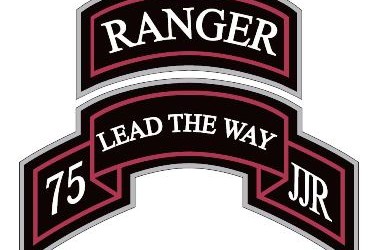 BrokerDealer.com blog update is honored to re-play the news update profiling minority brokerdealer Mischler Financial's mission to support Army Ranger Lead The Way Fund, the non-profit dedicated to supporting the families of US Army Rangers killed in the line of duty and service-disabled Rangers and their families in need of financial support that is not made available by the federal government.
Oct 5 2015–Stamford, CT and Newport Beach CA–Mischler Financial Group, Inc., the financial industry's oldest and largest institutional brokerage and investment bank owned and operated by Service-Disabled Veterans is pleased to have served as a Silver Sponsor for the 2015 Army Ranger Lead The Way Fund Gala. Silver Sponsors contributed a minimum of $25,000; proceeds to Lead The Way are dedicated to support service-disabled US Army Rangers and the families of Rangers who have died, have been injured or currently serving in harm's way around the world.
This year's annual gala took place September 30 at New York's Chelsea Piers and NBC News Anchor Tom Brokaw served as Master of Ceremonies. The 2015 Lead The Way event paid tribute to 5-time NCAA champion and college basketball legend Mike "Coach K" Krzyzewski, a US Military Academy at West Point Graduate (USMA '69) and a former classmate of Mischler's Founder and Chairman Walt Mischler. Coach K served two tours of duty prior to his career as a world famous university basketball coach.
Mischler Financial's VP of Capital Markets Robert MacLean (USMA '02), who served seven years as a US Army Ranger and is a two-time recipient of the Bronze Star, served as a member of this year's Lead The Way Fund Host Committee. MacLean shared that honor with a short list of military veterans who have since forged a path on Wall Street at firms that include among others, Goldman Sachs, JPMorgan, UBS, Credit Suisse, Barclays, and Fortress Investment Group.
After Coach K retired as a Captain in the US Army, he then served five years as Head Coach for the USMA before accepting the role of Head Basketball Coach for Duke University's Blue Devils in 1980. During the past 35 years, Coach K has not only led his team to five NCAA champions, he has dedicated the past nearly four decades to contributing his thought leadership to an assortment of national and local philanthropic initiatives.
Stated Mischler Financial Group CEO Dean Chamberlain, also an alumnus of the USMA ('85) who served two tours of duty prior to injuries sustained in the line of duty, "In addition to personal contributions on the part of our firm's leaders, Mischler provides year-round support to a select group of military veteran and SDV-focused philanthropies and we are particularly honored and proud to continue our ongoing support of Lead The Way, one of the most impactful organizations dedicated to providing assistance to military veterans and their families."