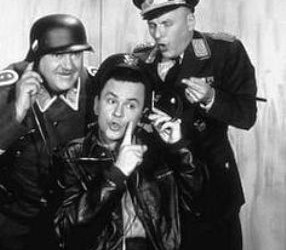 Germany's Biggest Bank Banged $12.5 mil by Finra for Hooting and Hollering via Firm's Squawk Box
For those not following the travails of Germany's biggest investment bank and broker-dealer Deutsche Bank, suffice to say this bank has had its full share of comeuppance throughout the past many months. If nothing stings more than getting hit with a big fat fine from Finra, the sting is more palpable when its a $12.5 million smack for hooting and hollering confidential information over a company-wide 'squawk box.' Below courtesy of Business Insider columnist Portia Crowe:
(Business Insider) Aug 8-Deutsche Bank allowed potentially confidential research and trading information to be broadcast over internal speakers, according to the Financial Industry Regulatory Authority, or Finra.
That body fined Deutsche Bank $12.5 million after finding that the German bank was aware that broadcasts, known as "hoots" or "squawks," contained potentially confidential or price-sensitive information but "repeatedly ignored red flags" suggesting it wasn't adequately supervising the loud systems.
Traders regularly communicate across desks over internal speaker systems known as "squawk boxes."
Global consultant Private Placement Services LLC offers a full suite of professional consulting and offering document preparation services for those seeking to raise money via a private placement of debt, equity or convertible securities. To learn more, visit PPM.co
At least one registered representative of the firm communicated potentially confidential and/or material nonpublic information to customers as a result of the supervisory deficiencies, according to a filing from Finra.
That provided the recipients with a potential informational advantage over other customers.
"Deutsche Bank's disregard of years of red flags including internal audit findings, risk assessments, and compliance recommendations was particularly egregious given the risk that material nonpublic information could be communicated over squawk boxes," Finra's chief of enforcement, Brad Bennett, said in a statement.
Deutsche Bank neither admitted to nor denied the charges. The full story via this link to Business Insider