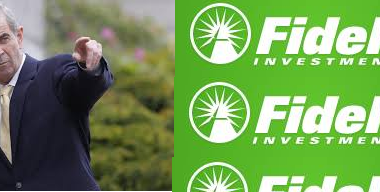 Fidelity Brokerage Services was charged in an administrative complaint by State of Massachusetts's  top securities cop Thomas Galvin with "dishonest and unethical behavior" for allowing unregistered investment advisers to make trades through the Fidelity broker-dealer platform, thereby generating fees for both the firm and the unregistered advisers.
At least 13 unregistered Massachusetts investment advisers used Fidelity's platform, according to a statement from secretary of the commonwealth William Galvin.
For those advisers, "Fidelity served as a haven from regulatory oversight as it ignored blatant unregistered investment advisory activity," according to a statement from Mr. Galvin's office.
"We do not believe that Fidelity has violated any laws or regulations in connection with this matter," said Adam Banker, a Fidelity spokesman. "We look forward to reviewing the details of this matter and addressing them appropriately."
"Fidelity, of all companies, knows full well the range of investor protection provisions resulting from regulatory oversight," Mr. Galvin said in the statement. "For them to knowingly allow unregistered activity on their broker-dealer platform is a profound failure of their regulatory obligations."
In one instance, more than 20 Fidelity customers paid one unregistered investment adviser who was trading on their behalf $732,000 in advisory fees over a 10-year period, according to the complaint. The complaint alleges that Fidelity had knowledge that the individual was acting as an adviser during that entire period and encouraged his trading activity by providing the purported adviser, who made thousands of trades in the accounts of his clients, with gifts such as frequent flyer miles and tickets to a professional sporting event.
Fidelity had policies in place since 2011 that specified red flag risk warnings for certain levels of third-party trading, but those were ignored until recently, according to the statement from Mr. Galvin.