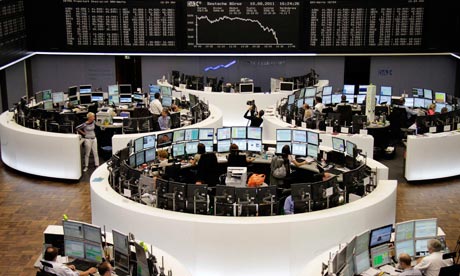 Brokerdealer.com blog update courtesy of Will Hadfield of Bloomberg.
Six banks are developing a new not-for-profit platform to trade European equities called Plato Partnership Ltd.
Barclays Plc (BARC), Citigroup Inc. (C), Deutsche Bank AG (DBK), JPMorgan Chase & Co. (JPM), Goldman Sachs Group Inc. and Morgan Stanley (MS) plan to use the venue to reduce trading costs, increase transparency and simplify markets, according to a statement.
"The platform would seek to ensure market integrity and the protection of orders with the goal of ensuring fairness for all participants," the consortium said in the statement.
The banks intend to set up the trading venue under a trust, or similar structure, to prevent them from reneging on the principles at a later date. They will spend any profit from the platform on academic research designed to improve Europe's market structure.
Deutsche Asset & Wealth Management and Norges Bank Investment Management have also joined Plato Partnership.
"We feel that the time is right to launch this proposition, which would seek to enhance the market by delivering additional liquidity and functionality to market participants," Stephen McGoldrick, Plato's project director, said.
Brokerdealer.com can provide you with the ability to work with the above mentioned brokerdealers on the new equity trading platform they have created through one of Brokerdealer.com's many databases.
For the original copy of Hadfield's article from Bloomberg, click here