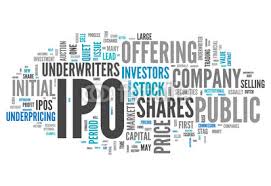 BrokerDealer.com blog update profiles the second swing at the IPO bat by high-frequency-trading firm Virtu Financial Inc. The coverage is courtesy of TradersMag republishing of story from Bloomberg LP —
(Bloomberg) -Virtu Financial Inc., which delayed its initial public offering amid a furor over high-frequency traders, said it plans to raise as much as $314 million in a share sale.
The company will offer about 16.5 million shares at $17 to $19 apiece, according to a regulatory filing Monday. At the high end of the offering range, Virtu would be valued at about $2.6 billion, based on 136.5 million shares outstanding, the amount if all classes convert to Class A, the document shows. All of the shares are being sold by the company, rather that existing investors.
The filing precedes formal marketing of the deal, a process that was delayed after "Flash Boys," the Michael Lewis book released in March 2014, alleged that high-speed traders, Wall Street brokerages and exchanges have rigged the $24 trillion U.S. stock market. Amid the heightened scrutiny caused by the book and various regulatory investigations, officials involved in the offering decided to shelve the deal.
Virtu's revenue last year was $723 million according to the filing, an 8.8 percent increase from 2013. Net income rose to $190 million from $182 million the previous year. The 148- employee company, which uses computerized strategies to buy and sell everything from stocks to currencies, has had only one losing days in its six years of operation.
"Over a million times day, we're not making money," Chief Executive Officer Doug Cifu said at an industry conference last June. "But when you add up the volume of instruments that we trade, the tens of thousands of strategies that we trade in all the different marketplaces, it's simply the law of large numbers, and, as a result, yes, we are profitable every day."
Virtu has thrived as two decades of market reform and computer advances helped automated traders largely supplant humans on the floors of exchanges around the world. The company's main business is market making, using software to provide standing offers to buy and sell stocks and other securities.
The past year has seen the departure of Virtu's President, Chris Concannon. He left for Bats Global Markets Inc. in November and became CEO of the exchange operator on March 31.
Worldwide Expansion
Virtu started in 2008 by trading U.S. stocks and has since expanded worldwide and into assets including government bonds, currencies and futures. The firm makes markets in more than 11,000 securities and other financial products, trading on more than 225 exchanges in 34 countries, according to its filing.
Electronic market-making firms such as Virtu use automated systems to earn money off the prices that buyers are willing to pay and sellers are willing to offer. They depend on scale to make money given the compression between bids and offers during the past decade.