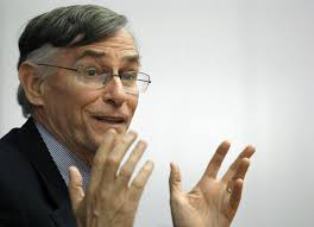 FINRA CEO Richard Ketchum will retire from the brokerdealer industry's self-regulatory organization by the latter part of next year.
According to coverage from BankInvestmentConsultant.com, FINRA's board of governors is expected to look internally and externally for a successor.
Ketchum has been a critic of the Department of Labor's proposal for a fiduciary standard for the wealth management industry. In May, he warned that the proposal comes with inadequate guidance to help firms navigate conflicts and ensure that they are engaging in appropriate compensation models when serving retirement plans or individual investors.
BrokerDealer.com maintains the global financial industry's most comprehensive database of broker-dealers operating in more than 30 countries across the world.
Ketchum, 64, came to FINRA in 2009 from the New York Stock Exchange, where he was CEO of NYSE Regulation, and in the aftermath of the financial crisis. The industry veteran's career includes 14 years with the SEC, where he was director of the Division of Market Regulation for more than half of his tenure with the agency.
"He worked tirelessly to protect and educate investors while also improving the integrity of the markets," SEC Chairwoman Mary Jo White said. "Investors are better protected and our markets are stronger because of Rick Ketchum." Ketchum continues to serve as a member of the SEC's Market Structure Advisory Committee.
FINRA's lead governor, Jack Brennan, praised Ketchum "as a champion of initiatives such as the High Risk Broker program, improvements in BrokerCheck, the expansion of TRACE reporting of asset-backed securities, and the expansion of FINRA's responsibilities across stock and options trading."
During his tenure at FINRA, Ketchum said in a statement that the organization's accomplishments were based on a "commitment to excellence in our core competencies: examinations, enforcement, rulemaking, market transparency and market surveillance."
"Investor protection is our principal reason for being, and I have been honored to work with an incredibly dedicated and talented group of professionals who take this vital mission seriously," he said.
SIFMA CEO Kenneth Bentsen Jr. said Ketchum was at the forefront of every major milestone in the evolution of the U.S. securities markets over the last 40 years. "He has made his mark in ensuring a robust, efficient and pro-investor marketplace, and we wish him all the best in his retirement," Bentsen said.